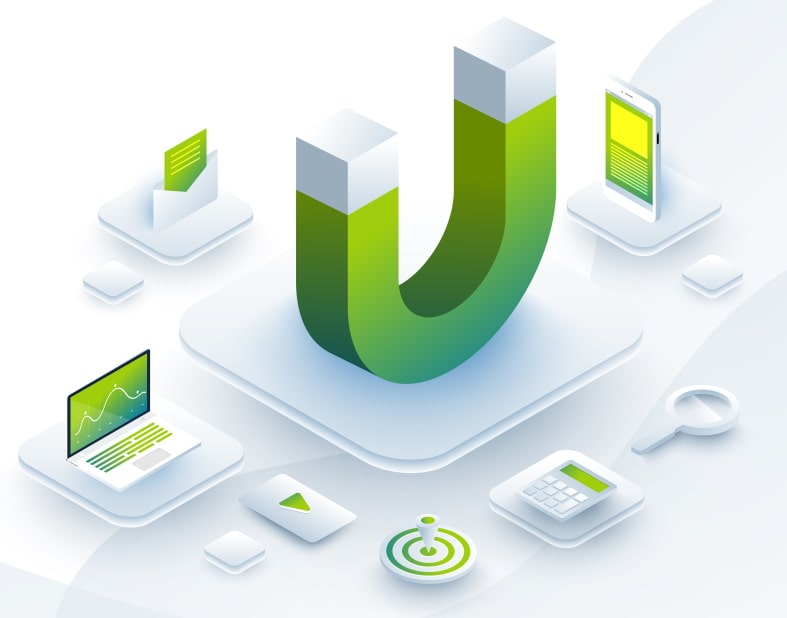 In 2021, when so many things are done online, and when there are so many businesses present on the Internet, the competition is higher than ever before. Customers are looking for credible and trustworthy platforms for long-term cooperation because when ordering services or purchasing products online, there are higher risks of scams and fraud. So how should a great inbound marketing website look in 2021 to attract visitors, encourage them for the first cooperation, and win their loyalty? When you are a well-known brand, it is easy. But when you are just entering the market, things get harder. So, let us figure it out!
1. Customer-focused
Messaging
The whole inbound marketing strategy stands on three whales (attract, engage delight) that, in general, implies a customer-oriented approach when a website is first of all for the user and not for the business owner. It means that everything you include in your webpage, starting with layout, design, and finishing with content, should be with a single idea in your head: how will it be interesting/relevant/useful for the potential or existing customers, prospects, and consumers of your company.
If you are a young brand, you must show the visitor everything she/he should know to get acquainted with the things you do. And the aim is not merely to prove how cool you are, but why and how your company, products and/or services will help/benefit the customer, solve his/her concerns, what special you can offer to make people trust and choose you.
2. A
User-friendly

Design

Many newbies in the business pay more attention to the 'appearance' of their website, colors, background, fonts, pictures, etc. Aesthetic perception is essential to catch attention. Still, usability is a way much more crucial to make the visitor stay at the page, interact with it, and perform the target action (buy/order/call, etc.).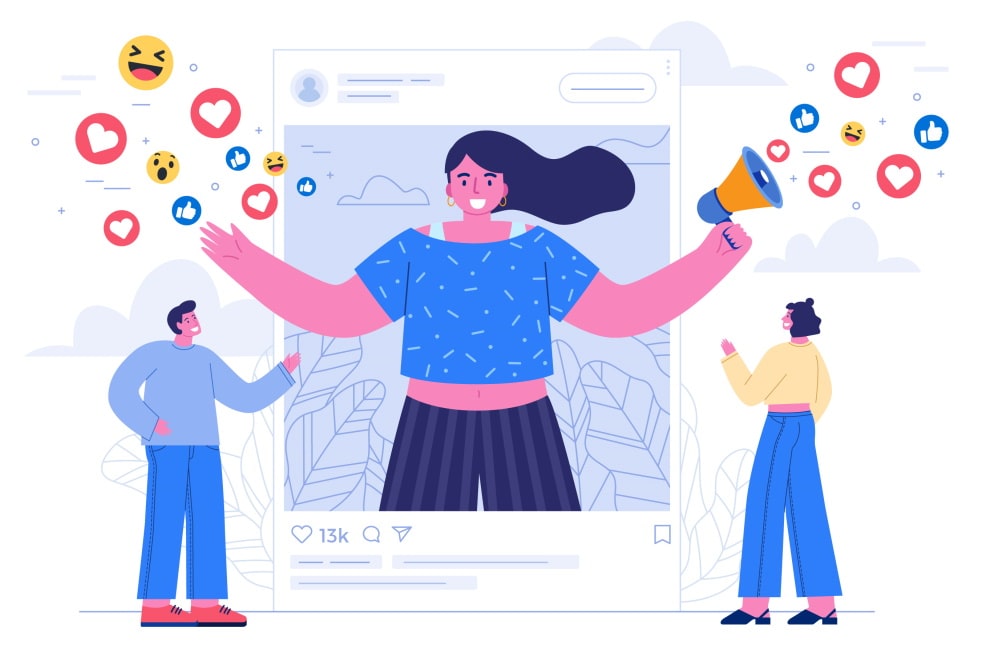 Whether you are B2B or B2C, it does not matter. In any case, you would have to put yourself in the visitor's place and predict his/her second step once s/he gets to the home page. That is why navigation and search are the main attributes while constructing a user-friendly website, where the most important calls-to-action like 'sign up', 'buy', 'request a consultation/call back', or a list of other actions the visitor may want to do are placed front-and-center, where they are convenient and easy to find for the best customer experience.
3. Optimized
Site Speed
In the accelerated digital world, especially in 2021, low loading speed is an unforgivable mistake that can cost you many visitors, sales, and profit. Why? Because except for the quality and reliable answers for the questions, the customers want them fast. They want them now, and you are not the only one who can provide it to them. So if your website doesn't load in a reasonable time, people will close the page and go to your competitors.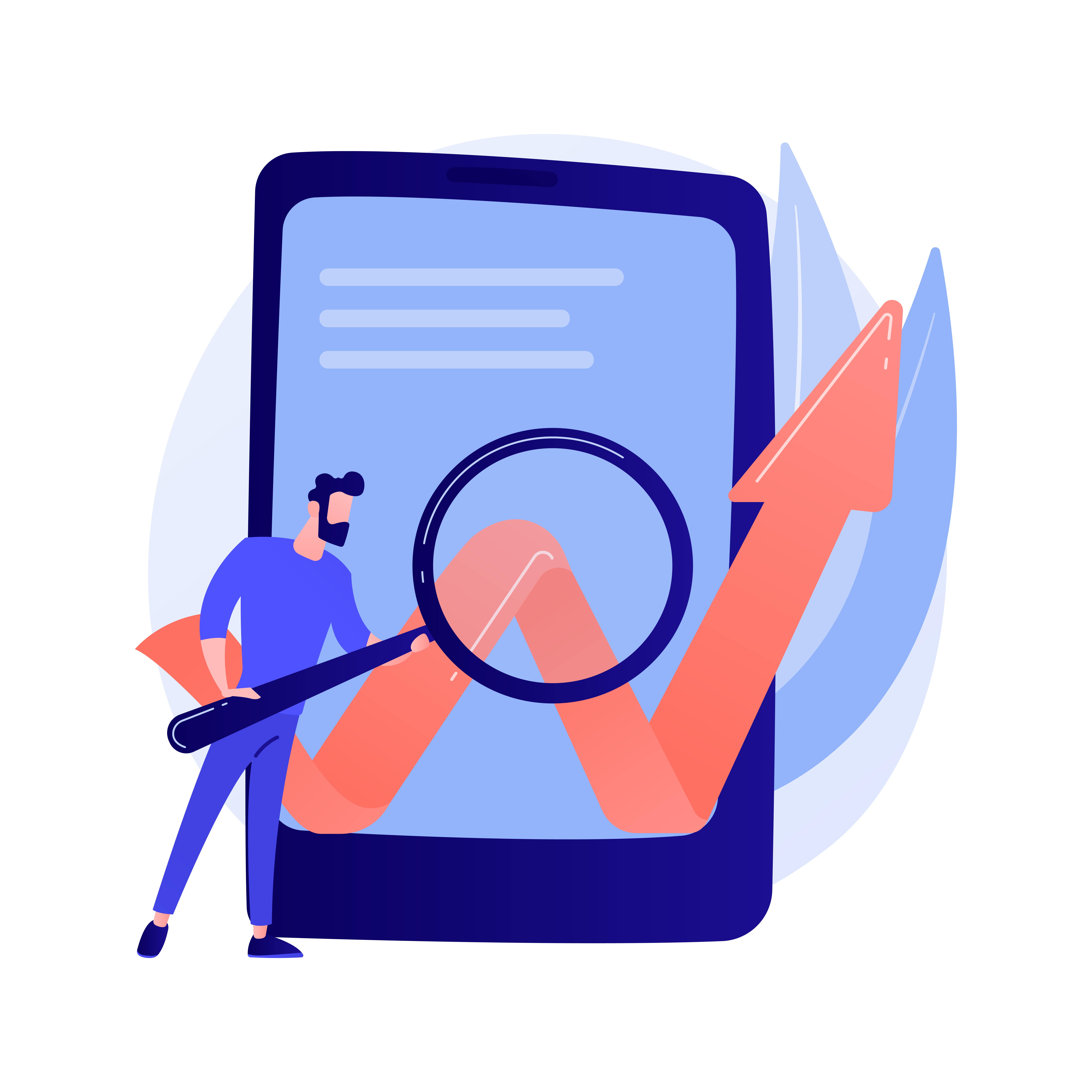 How else might it harm your business? It will affect your Google ranking. The slower your website is, the more people, and the faster they close your website, the lower the search engine will rank it, considering it as irrelevant and poor-quality for the Internet users. In this case, the search engine optimization of your website can help to fix the situation and improve the site speed. Except for SEO, there 4 basic steps you can follow to improve the time the visitors wait for the page to load:
Compress images,
Implement lazy load,
Use a CDN,
Minimize HTTP requests.
4. Question-focused
Content
Content marketing is a king, creating a great sense of value in the visitors' eyes. But by saying 'value', we mean that the content itself should be interesting and useful for people. The basic principle here is quality and not quantity when you post just anything for keywords and ranking in Google. This plan won't work out in 2021.
Many marketers suggest the content should be either educative or entertaining. For the small and young business, perhaps, the first option is more relevant if you want to win the trust and build a reputation, becoming an expert in the sphere. Generate articles and posts that help the users solve their problems, provide insights, guide people on the ways they may use your products/services that can benefit them, make their lives easier, more comfortable, interesting, and so on.
Analyzing the most frequently asked questions in Google, we single out the following:
Price,
Comparison with analogs,
Problems,
"Best of" list,
Reviews.
If people find honest and useful answers on your website to the questions that concern them, they will start trusting you and your brand, building strong long-term partner relationships.
5.
Premium

Content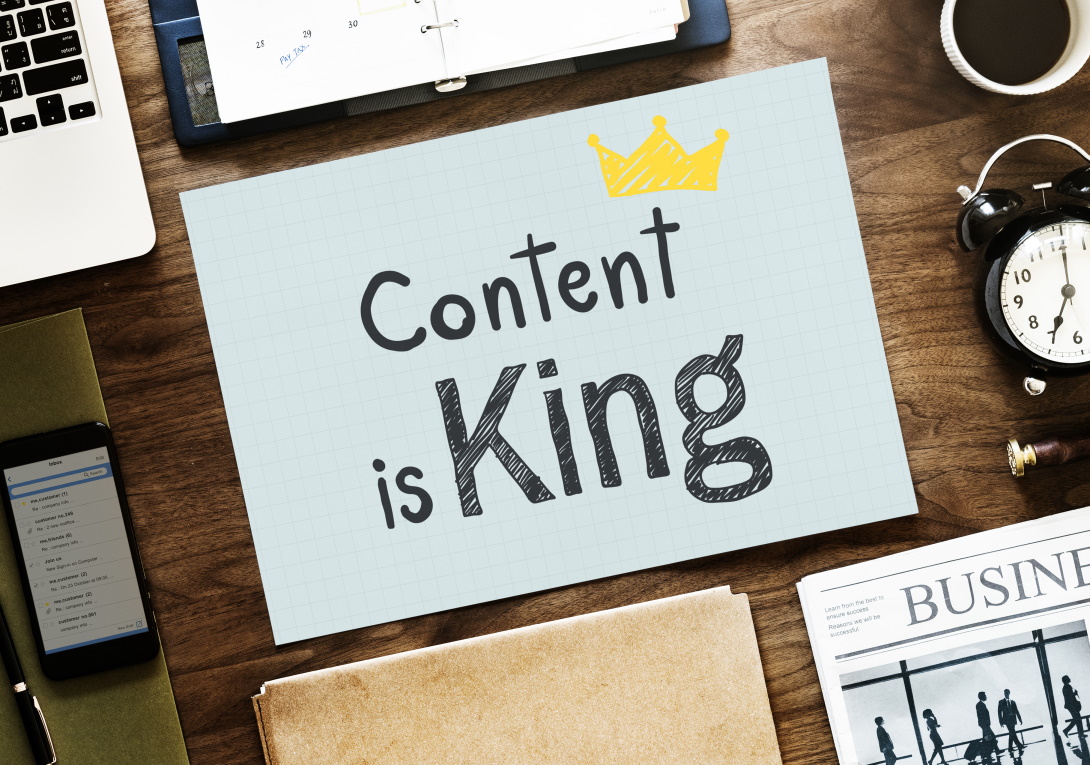 When we talk about a great inbound marketing website, we should understand that mere blog articles are not enough. Outstanding interactive content is what will help you to beat the competitors:
Webinars,
E-books,
Online courses,
Original research,
Content pillars,
Templates.
Why do we call it "premium"? The answer is because it shows more of your expert knowledge and experience in the sphere with a much deeper and wider spectrum than the articles in the blog. These great inbound marketing tools help to build a strong connection with the audience and win their loyalty for the long-term perspective.
6.
Equal Mix

of Text and Visual-based

Content

You will neither surprise nor attract a vast number of visitors with merely interesting texts. Of course, there are those who like reading long articles, but we live in a fast digitalized and visualized era, and the statistics say that in recent years 54% of consumers demanded more visual content from brands. So involving various informational channels and video marketing as a part of your strategy would be a step forward.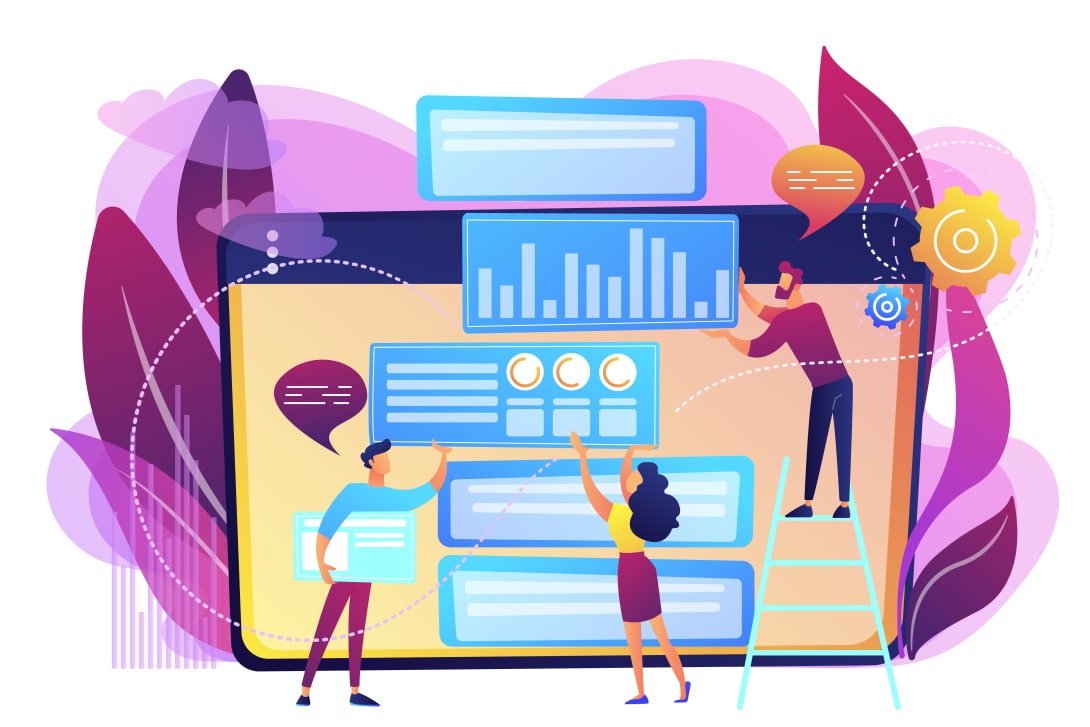 Another benefit is that the users much easier and more effectively remember information presented via visual methods. Thus, if you competently mix different types of content on your website and other promotional channels, you will grab the interest of a vaster audience, increasing the awareness about your brand and winning more customers, orders, and sales correspondingly.
7. Having a
Self-selection

Tool

No one likes to be sold, but everybody likes to be helped out. That is why a great inbound website gives the visitors everything they need even before they contact any live representative and helps them to make a decision to buy through a self-selection or self-configuration tool.

In simple words, this is an interactive tool on the site that customizes the information for the visitors, guiding them and providing the most relevant experience to their questions and queries. The simplest examples of such interactive tools are quizzes, forms, calculators, etc. Here are three of the most common categories of such tools:
A pricing/cost calculator to estimate the approximate cost of a product/service/action – the question that concerns the customers the most frequently.
A build/design tool (or what I like to call a "finder"). This tool is implemented in websites to help the customers create or find the exact or the most appropriate product or feature for their needs.
Customer onboarding tool. It is something like a guide for a new user, helping him/her to set up an account, and so on.

They can give immediate and simple replies to the most common questions, holding the user's interest and providing the needed answers. Also, you may include the FAQs section on your website, where the visitors would be able to find much interesting information regarding their concern about the product/service, company, etc., without a need to contact anyone.
8. Real-time
Conversations
People are busy. They want fast answers, fast loading of web pages, and they want fast conversations. No one cares if you have too many customers, too few live representatives, limited working hours, holidays, and so on. They want their answers now. And modern technologies make it possible:
HubSpot Conversations,
Drift,
Facebook Messenger,
Slack,
Chatbots.
They can give immediate and simple replies to the most common questions, holding the user's interest and providing the needed answers. Also, you may include the FAQs section on your website, where the visitors would be able to find much interesting information regarding their concern about the product/service, company, etc., without a need to contact anyone.
9.
Social

Proof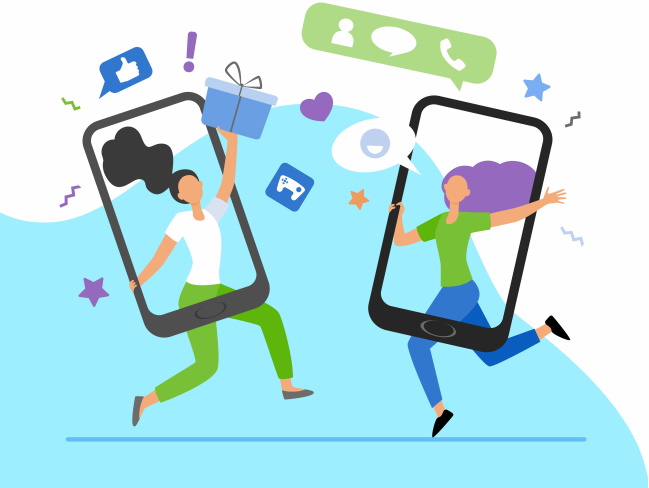 No matter how much you praise yourself, the public opinion is always more important, proving that people really like the things you do, actively use them, regularly come back to you, and they are satisfied. To establish this solid connection and build credibility for your brand, you should prove and show to people that others choose you. How? Reviews, customer testimonials, ratings from reputable authorities and relevant awards, and let's don't forget about social media marketing, Facebook and Instagram, where real users can communicate with each other, share experience, advice, and so on.
No one will believe empty claims as you can say about yourself anything you want. But when other people talk about you, it makes the potential customers trust and believe in what they hear. So invest and put efforts to build your social profile both for the inbound and outbound marketing campaign.
To Sum Up
Well, these were the main things to include on your website if you plan it to be successful and appropriate for inbound marketing strategy in 2021. Perhaps, you knew this before as we didn't speak on something revolutionary new or unknown. Still, many website owners neglect many of the points, harming their reputation, spoiling the customer experience, and not letting their business grow and scale as it could if all the recommendations were followed. Remember that every detail matters starting with your logo up to featured snippet optimization or voice search feature.
We hope this article was interesting and useful, and if you need any further consultation regarding web development or digital marketing, you can always contact an IntlTech specialist in Toronto, Canada, in any convenient way.