Free business analysis before designing a
business style

for the company
Our clients often ask: "Is this really necessary?", "Does it influence my income?", "Why should I spend my money on these insignificant things?", etc. At first glance, business style doesn't influence the revenue. It builds a company's reputation and the brand's popularity. But on the other hand, fame brings new clients, and new clients bring money, so…
The corporate style creates the image of the company, emphasizes its uniqueness and increases brand recognition. The corporate identity of the company includes certain approaches in choosing colors, packaging style, advertising, etc. This is a big and complicated process that requires professional skills as well as innovative and rational approaches. If you want your company to beat the competitors, get regular customers, develop a responsive business design, IntlTech is here to help. Our talented team of web designers knows how to impress you and your customers. Wow-effect is guaranteed!
Services we offer
2 versions of the company's logo;
Double-sided business card design;
Business stationery: letterhead and custom envelopes design;
Sticker design;
The final files to print in .ai, .eps;
.jpg, logo file with high resolution;
CMYK file (format for printing) and RGB (format for using on the Internet);
PNG logo file with high resolution and without background;
3 final versions of the company's logo;
An 8-colors palette for the visual identity of your brand. This palette includes 3 primary, 3 secondary and 2

tertiary

colors.
3 photos/graphics with high resolution to enhance the user's communication with the brand;
A palette of two-font typography that demonstrates the visual identity of your brand;
A brief guide to the PDF branding tool, which includes:

RGB colors;
CMYK colors;
Hex color code for the web;
Font names and usage instructions.
Designing a
Business Style

for Company: the Main Aspects
Every day a new business "borns". The e-commerce market is full of different companies with similar business ideas. If you want to "grab" more customers, you have to make your business unique and special, in other words – to highlight the strong sides and emphasize your advantages over competitors. What does this process consist of? Bright colors, original fonts, catchy logo, and interesting name – all together form a corporate identity or the style of your company. Each part of this style (a pen, a notebook, a business card) represents you. That's why it is crucially important to hit the target and visualize your business identity. It may be displayed on business cards, packaging boxes, leaflets, different accessories, pens, clothes, notebooks, etc.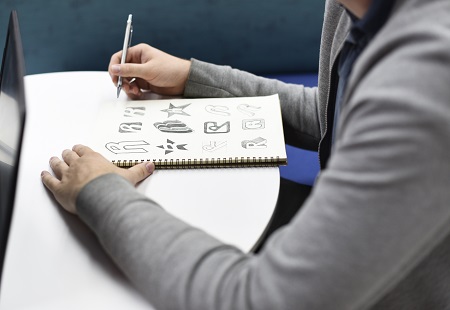 All forms of corporate identity positively influence the process of business promotion. With minimum costs spent, you can increase the effectiveness of advertising and improve customer loyalty. It makes the marketing process simpler, enhances the corporate spirit, and increases the aesthetic value of products.
As it was mentioned previously, the business style creation is a complex process that includes specific elements, strategies, and approaches. As a rule, it consists of the following components:
a trademark (it's a unique symbol or several words used to describe a company or organization; a trademark is the possession of the company, thus it can't be used by other people or organizations);
a slogan (it's a short phrase that represents a product or company; a slogan demonstrates the main idea of business, product or service);
a font (every letter in business style makes sense; it's not necessary to use a unique font, however, the original manner of writing the company's name brings positive feedbacks from clients);
stationery (tiny details always make sense; cool pens, pencils, notebooks with the company's logo – all these elements build your image).
Business Card Design – Remember Basic Principles
Although we live in a digital era, the importance of quality and the creative business card still exists. It is the easiest way on how to collaborate with potential partners and clients. A simple card may tell a lot about its owner. That's why it's so important to make every effort the process of designing a business card. Don't think it's a challenge. No, that's a great opportunity to highlight one more time the company's uniqueness and originality. It's a way to say that you're different.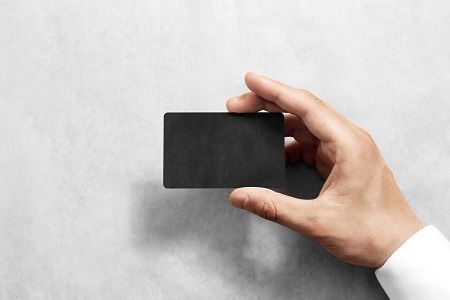 Let IntlTech help you! We know how to create an effective card to elevate your company above the rest of the competitors.
Digital Marketing Company – How Do We Work?
The first question a client wants to ask is: "Can I do it by myself?" Yes, you can. But we doubt that the result will satisfy you. The most correct and appropriate way to create your corporate style is to generate the main idea of your brand and delegate it to professionals.
IntlTech is responsible for business style development and guarantees you a wow-effect.
Creating a corporate identity is hard work that requires professional skills of graphic designers, marketing managers, and advertising experts. The whole procedure includes:
design of a corporate logo ( a professional graphic designer creates a good logo, that tells the whole story of your business: who you are, what is your field of occupation, what kind of products you sell or what service you offer);
business cards (there are two kinds of cards – business cards and corporate cards. The first one includes the surname, name and other data about the employee. Corporate business cards are not personalized, contain information about a company, and are sent to customers by e-mail);
letterheads (The corporate identity of the company includes letterheads. All business documentation requires a careful approach to have a positive reputation);
folders and envelopes (folders, envelopes, pens, pencils and other company attributes of business report style are also very important in creating the image of the company.)
Ready to order a service package right now? Contact us! Be sure, IntlTech has the best propositions for you!
Want to contact us?
Our contacts
Headquarter:
1325 Eglinton Ave E, Suite 224
Mississauga, ON L4W 4L9,
Canada
46008 Heroes of Euromaidan 9/136
Ternopil, Ukraine
Working hours
Mn - Fr: 9AM - 6PM
request callback
Top