Boost your business
How Can
FB&Insta Ads

Rock Your Business?
If you know who your target client is: age, location, interests, then advertising in social media suits your business perfectly. Social networks know more about you than yourself. They know what you like and what you hate. If, while scrolling the feed, you have stopped for a half-second to admire the picture of a cat, trust us, Facebook has noticed it.
That is why advertising in social networks may outstrip your expectations and hit the spot. Appropriately set and picked up advertising has high ROAS and is a key source of the leads for many successful companies. Also, don't forget the fact a customer is not very likely to order your services or goods from the first touch. For this reason, retargeting is a great option to remind your potential customer, who is not ready to make an order here and now, about the uncompleted actions, increase his trust, and make him acquainted with your company.
Is it worth for your business to lose such a wonderful opportunity to attract new customers?
If you want to sell more, make the brand's name recognizable, make clients interested in your services, increase the number of subscribers, then you need professional targeted advertising.
How it works
Stages of
Targeting

Ads Marketing Campaign
Determination of the company's goals
Increasing conversions, lead generation, brand recognition
Target audience formation
Defining the customer portrait (geolocation, age, gender, behavior, needs, interests)
Pixel installation and advertising set up
Installation of the analytics tools and setting up the advertisement
Design and development of the ad creatives
Designing the catchy creatives and writing copies that sell
Ad launching
Initial data collection and generation of results
Optimization of the advertising campaign
Scaling of the received outcomes
Don't Know Whether FB&Instagram Ads are Right for You?
Not sure what exactly does your company need? What is the most effective way to spend your marketing budget? Leave a request, and our marketer will conduct a free audit of your business and select the optimal package of services.
Price
Plans

of Services We Offer
Up to 3 unique and creative ads
Up to 3 custom audiences
Pixel implementation
Links with UTM marks
Monthly report
Weekly optimization
Up to 5 unique and creative ads
Up to 8 custom audiences
Up to 3 GEO locations
Retargeting ads
Look-a-like audience
Report every 14 days
Landing page usability analytics & recommendation
A\B testing for choosing the best pattern of advertisement
Pixel implementation&analytics
Scaling campaign focusing on ROI&ROAS
Reference for your SMM content and design
Up to 15 unique and creative ads
Up to 15 custom audiences
Up to 5 GEO locations
Dynamic feed retargeting ads
Look-a-like audience
Report every 7 days
Your website usability improvement implementation
A\B testing for choosing the best pattern of advertisement
Pixel implementation&analytics
Cross-platform Video ads
Scaling campaign focusing on ROI&ROAS
SMM branding design
Ads comments management
FB/Instagram targeting ads – an extremely effective way of customer engagement if you know who's your audience.
Factors Affecting Pricing of Service
The Lead Cost on
FB&Instagram

Advertising Depends on
The number of competitors
Big demands create big competitiveness. And the more competitors you have, the more complicated it would be to promote your business
Type of business
If you sell a very special product, the audience is narrow. Thus, the process of targeting will require more efforts
The relevance of ads to the landing page
Business process automation is a complex solution, and our experts can handle this task in different terms. We analyze, select, and then apply various techniques for successful promo-campaigns
Period of advertising
The budget depends on the duration of the campaign. It is recommended to form a monthly budget based on the company's goals
Geo-targeting
The type of displaying online advertising due to the user's geographical location (country, region, street, etc.)
Campaign optimization
It is the task of a professional to optimize your company to leave only the most effective geo, audience, placements, goals, and others
Our team
They Will Work on Your Project
Project manager
person, who will coordinate the project and constantly be in touch
Marketing analyst
controls advertising in the concept of general marketing strategy
Targeting specialist
has all the magic of ads manager
Copywriter
writes the best calls to action
Designer
draws interesting and unique creatives
Usability specialist
analyzes usability of your website
Choose us an ideal solution
Why is
Cooperation

with IntlTech an Ideal Solution for You?
IntlTech works individually with every client.
We make both: creative and classic advertising design.
We analyze and select the most appropriate methods and placements of promotion.
The company employs experienced experts in targeted advertising.
We have a robust value for money.
Our experts constantly analyze the market to keep pace with the times.
Make your business outstand
How Can
Targeted Facebook Advertising

Help Your Business?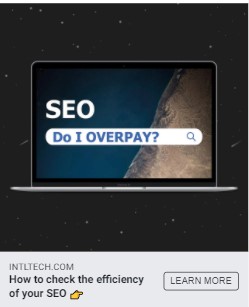 The Internet Space and Social Media (SM) are not just platforms for having fun, communicating, and looking for new information, for the business realm, it is an enormous field of unlimited advertising opportunities. Please, don't argue that the pop-up ads are annoying. It may be so if it reaches the wrong audience. Just imagine that a user looks for some information that is related to your business or products, don't you think he/she might get interested in that too? This is what we call ads targeting – almost one hundred percent hit in the target.
Now, if you wonder where to launch your advertising campaign, there are thousands of variants. We suggest the platforms, which are popular among the users. What SM comes to your mind the first? Let us guess. Facebook? Of course, such social giant is a perfect ground for attracting new customers and make your business grow.
So, as you could guess from the name, this type of commercials is targeted at the specific users and is exposed just in the cases semantically linked to the products or services you offer. They are your real potential customers, who can increase your sales and income. The only question you may have now is how to determine this very target audience. Well, this is what usually professional Facebook advertising agency deals with.
It is a quiet time- and efforts-consuming process, which implies collecting the information about the company: its priorities, offered services and products, geographical locations, its competitors, and general characteristics of the niche; and the potential customers – age, sex, marital status, job, social class, children, hobbies, leisure time activity, favourite countries for vacations, and even colors, if needed – every single detail, which may be helpful to create an interesting and effective content to attract the visitors and sell the service or product.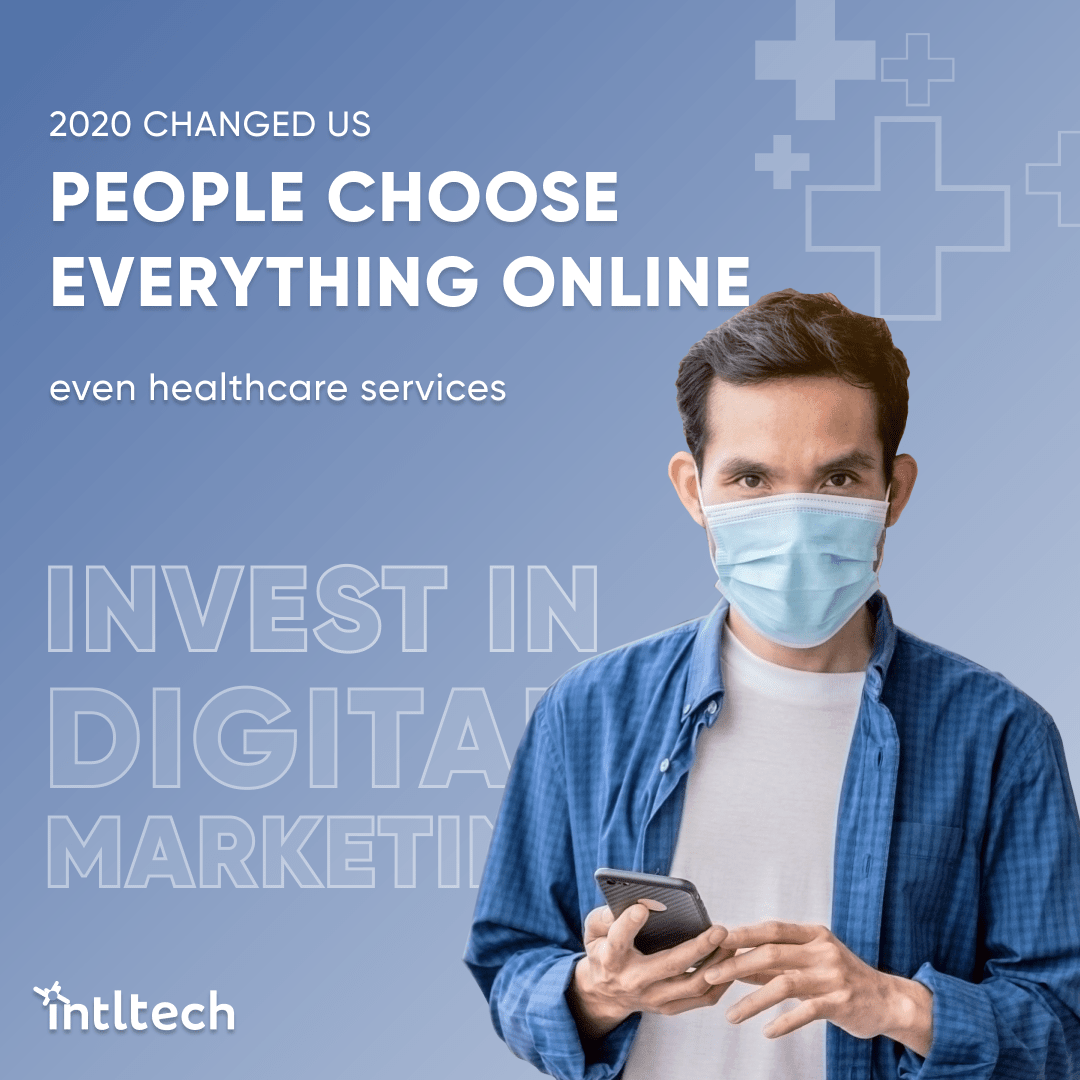 So, what targeting Facebook ads will help to achieve:
increase sales
increase the popularity and recognition
target specific and narrow audiences
test and identify effective and ineffective Facebook advertising methods
attract the customers of the competitors
Targeting Facebook Ads: the List of Services We Offer
If you come to the conclusion that Facebook ads targeting is just the right thing you and your business need, here is what you should expect. Once again, the first stage will include the thorough investigation and analysis of your business, services, products, competitors, and the market in general. It will require specific marketing skills. The team of professionals in IntlTech possesses many years of experience to appropriately collect and analyze the data and determine the right target audience and do not waste your time and money. It will help to determine the right strategy and develop a plan for a successful advertising campaign.
The next stage will be dedicated to creating the actual content of your commercial – promos, logos, texts, banners, and so on. As a rule, our specialists create a few possible variants, and you will be able to choose the one, which matches your perception of the ideal ad the most. You will be able to make any adjustments and control the whole process. The individual approach and satisfied customer are our main priorities!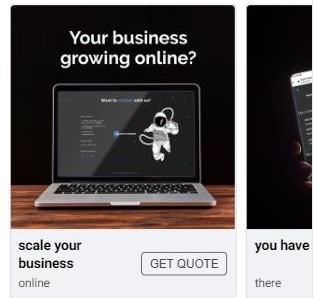 Once we agreed upon the content, our technicians determine the way to expose the data on SM and how to match it with the already existent post and information. Be patient, because we will have to do a lot of work at this stage: monitor statistics and make all necessary changes to optimize the whole process. You will also receive regular reports concerning the recent improvements and any alterations in the AD-campaign. The specialists will also perform several tests to probe the most effective advertising pattern to achieve your set goals and promote the business.
Ordering Facebook advertising services is a wise investment of money in a long-perspective flourishing of your brand and company as you pay just for actual clicks and visits of your profile/website and get a possibility to attract a vast number of new customers. Moreover, it will help you to:
increase traffic,
develop the recognition of your brand,
win reputation,
get new loyal clients.
How Much does Facebook Advertising Cost?
The final price for the service will be determined by a number of criteria, which include your wishes, number of accounts, links, clicks, and the total amount of work our specialists would have to complete to achieve the set goals. In any case, our support representative is always available to provide you with a free consultation and answer any of your questions.
Why Choose IntlTech?
We present a modern digital marketing company of young and ambitious marketing specialists who are professionals at Facebook commercial, and targeting Instagram ads. We are the best at:
small and large business promotion (not scared of complications – the challenge is our second name),
optimization of the promotional budget (we will make sure you do not waste your money and take advantage of every coin),
helping our customers to develop their brands and make their business grow.
With a clear conscience and 100% confidence we may guarantee you:
quality traffic of interested audience,
real clicks – no fakes, no bots,
individual approach and the best solution for your business,
constant keeping in touch and regular reports.
How to Order IntlTech Facebook Advertising Services?
Decided to try our internet promotional service? – One of the best decisions you've ever made! Contact our support representative to get to know about the price, service, and start conquering the market with your wonderful services or products!
Entrust your business promotion to IntlTech!
Fill in the form below and
our specialist
will call you back for a
free consultation
.
Request a quote
Fill in the form below and
our specialist
will analyze your business and call your with a detailed information about the plan that would suit your business needs the most.
Request a quote
Fill in the form below and
our specialist
will analyze your business and call your with a detailed information about the plan that would suit your business needs the most.
Request a quote
Fill in the form below and
our specialist
will analyze your business and call your with a detailed information about the plan that would suit your business needs the most.
Fill in the form below and provide the information about your business type and size.
Your are on the
right way!
Fill in the form below and
our specialist
conduct deeper analysis of your business and call with a prepared personal solution.
We are happy that you are on the right way to promote your business online
THANK YOU!
We will make every effort to help take your business to the next level and become your reliable partner. Our sales manager will contact you as soon as possible during business hours.
request callback
Top