How to create an attractive, high-ranking, successful website to intrigue online users and convert them into leads later. WordPress and Magento are the most popular content management systems able to help with this task, and excellent results can be achieved with either of them. Still, which option is better? Which one is easier to understand for an inexperienced person without developer expertise?
Today's article will fully cover this topic and explain the key differences between the two CMS in a simple way so even those without any knowledge in this sphere can easily decide which option to choose for their eCommerce store. After finishing this article, make sure to check out more interesting information on IntlTech's blog. We believe understanding is halfway to success, so our specialists prepare information specially for people with minimal knowledge of digital marketing, where everything is explained in the slightest detail. So, without further ado, let's begin the discussion of WordPress vs. Magento eCommerce!
Magento Vs. WordPress – the Definition
Before jumping into critical differences between the two CMS, we believe it's better to explain the basic information about them. So, how can these platforms be described?
About WordPress
This one is an excellent CMS and blogging platform. It provides a vast variety of customization options, thousands of add-ons, and an active online community to share your success and ask about others' experiences. To start working with this CMS, a person needs to install WooCommerce; this extension for online stores is meant specifically for WordPress websites to boost their usability and general appearance. WooCommerce adds several management features to the site, the most important being a shopping cart, storefront, and checkout. With their help, it's easier to expand one's business and make the store more accustomed to various customers' needs.
About Magento
Both Magento and WordPress are open-source software; however, unlike WordPress, Magento is a part of the Adobe range. It is mainly targeted toward web developers, is perfect for API, and requires more time for learning. Still, it allows expanding eCommerce functionality for more progressive and experienced users.
With a Magento platform, people may enjoy a great number of extensions for an online store; the main thing is to dedicate some time to it to understand this CMS working principle fully.
Now. when the introduction is finished, we can move to the primary difference that may help you pick the right platform for your business's goals.
Are you wondering how many keywords to use for effective SEO? In our article How Many Keywords Should I Use for SEO, we discuss the optimal number of keywords to use on a page and provide tips on how to use them strategically for maximum impact. Read on to learn how to optimize your content for search engines and boost your online visibility.
Primary Differences of Content Management Systems
Regarding the main differences between the two platforms, one thing should be remembered – Magento is a premium CMS created specifically for an eCommerce business. At the same time, WordPress is suitable for any type of website, and its main task is to highlight the content. Now, let's have a closer look at some of the main features of these platforms.
Using Principle
WordPress has a more user-friendly UI/UX compared to other available options. The dashboard is easy to understand, so anyone can create their eCommerce site, or WordPress blog, install a theme, as well as manage the website's pages.
Regarding Magento, people often complain about the complexity of UI/UX, so developers' help is often required. Moreover, a special plugin is needed for such blogging functionality as WordPress.
Templates and Themes
Even though WordPress has a better selection of themes, Magento has more options for enterprises. There is an opportunity to look through a large library with numerous available designs – from custom-made ones to ready no-code ones. Magento commerce has more powerful features that work well for enterprise-class online stores (however, they sometimes may be pricy, so be ready for that).
Apps and Plugins
As Magento and WordPress have been on the market for a while, they have developed plenty of extensions, plugins, and API integrations. The second one offers a better variety of plugins, while the first one is excellent for e-commerce due to its advanced features.
E-Commerce
Magento works better for multi-store management for medium and large online stores. It comes with numerous beneficial features, including shopping carts, newsletters, product bundles, customer groups, coupon code creation ability, and others. That's why this platform is perfect for multi-store management, mobile commerce, etc. To match these capabilities on WordPress, you must look for the appropriate themes and plugins.
SEO
WordPress plugins are more effective when it comes to SEO; still, both platforms work well for supporting its primary features, such as metadata, sitemaps, and various permalink structures. The one benefit of WordPress, it's better for content marketing thanks to the ability to add keyword-rich content to the blog; Magento websites, on the other hand, cannot offer this feature to the users.
Blogging
WordPress sites definitely win in regard to blog posting because they originated as the blogging platform. However, most online stores don't need blogs to be promoted – regular content on the website is more than enough. It will surely attract organic traffic and users that can be later converted into potential leads.
If you want a Magento store, consider these methods of site promotion: newsletters, social networks, online ads, etc.
Web Hosting
When it comes to hosting, WordPress and Magento are quite similar. One-click installs are available for both platforms, and the right hosting providers can be easily picked based on the expected visitors volume.
Security Characteristics
In regards to safety, Magento is safer than WordPress, and the explanation here is very simple – as an enterprise-level eCommerce platform, Magento keeps careful quality control over the third-party plugin ecosystem. It also has built-in features that depend less on third parties, which is rather beneficial for an online store.
Price
If we compare both platforms, WordPress is obviously more affordable than Magento. Due to the second's built-in eCommerce features, the price hangs on the premium level, which can be somewhat unwanted for a beginner. The more advanced Magento features may cost up to $10000, and if you are inexperienced, it's better to start with something easier (like WordPress) and work your way up to more advanced platforms.
Support System
As an affordable option, WordPress has a bigger community, so it's always possible to discuss all this platform's nuances with people like you who have similar goals and desires in life. Magento, on the other hand, has excellent customer support service because of its premium status. They will gladly help with all your questions, so there's no need to scroll through forums to find the answers.
WordPress Vs. Magento E-Commerce – Which Is Better?
Both WordPress and Magento are excellent platforms, and the right one should be picked based on your business's needs and goals. In case you are the owner of a medium or large-sized business that's aimed at creating enormous online stores, Magento will be the right call for you. On the other hand, if your main interest is to boost your content marketing, all the WordPress features can show excellent results pretty quickly.
In case there are any doubts about which open-source platforms would work best for your needs, make sure to talk to a digital marketing professional (such as IntlTech). You don't have to handle everything on your own – experienced people can do it instead!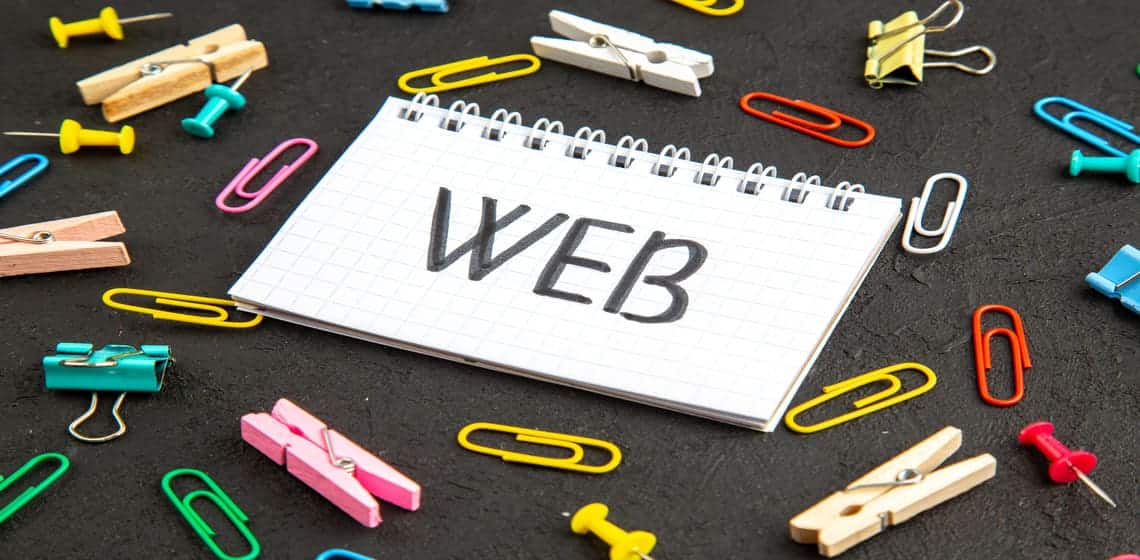 Magento and WordPress Alternatives
Even though the platforms discussed in this article are incredible, there are a few excellent alternatives that can be considered instead. Below, we are going to discuss the most popular options loved by thousands of people:
Joomla. This open-source CMS is quite similar to WordPress. It has multi-language support and an advanced user-management scheme. Often, developers are hired to make the most of this platform, as it works even better if specific extensions are installed;
Opencart. As another open-source platform, Opencart is written in PHP is using a MySQL database. It has free and paid versions, so it's possible to purchase more features if there is a need to do so to make an online store website more advanced. It's an excellent variant for a small business with a one-step shopping strategy. An unlimited number of products, 20 payment gateways, and 8 shipping methods are just a few benefits everyone can enjoy;
Drupal Commerce. The next platform is similar to WordPress eCommerce websites. The best thing about it is its no-code customizability and reliable API integrations with 3rd party enterprise tools (such as inbound marketing platforms or CRM software (customer relationship management). It's more popular among medium and large online stores;
Shopify. This last option was made for individuals to build and launch their online shops. There is no need to have great technical skills or design knowledge; everything can be set up fast to start selling your services or products. Hosting is also not a problem, as this platform's servers exclusively host all Shopify stores. It's a perfect variant for those who just started their business and want to understand how to create a robust online store.
More About Pros and Cons
Now, you know all the essential information about WordPress and Magento eCommerce capability. However, let's summarize everything we've just learned to ensure the knowledge is settled properly and won't be forgotten. Below, the primary advantages and disadvantages of both platforms will be mentioned.
Magento
Magento is definitely meant for more advanced users with at least a basic understanding of all valuable tools that can be helpful online for website creation. Among the most striking benefits, the following can be highlighted:
There are a few premium themes that can be selected according to the person's taste;
Its SEO functionality is quite impressive;
Magento is considered an easy-to-use platform for coders;
It's not dependent on eCommerce plugins, unlike many open-source platforms;
This option is created for medium and large online stores; it can even handle multiple shops, so it's excellent for business owners with big companies with numerous directions.
Of course, where there are pros, there will also be cons. Their presence doesn't mean Magento is a wrong or poorly-made platform. It just explains what you should expect if you decide this variant works best for your needs. So, what are the main cons everyone should be aware of:
The enterprise solution is rather pricy, so it may not be well for small business owners who just started their work online;
It suits developers better than solo sellers on the Internet. If you don't have experience in this sphere, you'll need to go through a learning process to create the store from scratch, and it may be tough if there are zero skills in programming or web design;
Magento's community is not really developed because of the numerous scammers out there. It isn't well-monitored, and technical support is not at the level expected from such an advanced platform.
WordPress
Now, let's have a closer look at WordPress and the reasons you should consider it as the best option for your future online shop:
Both WooCommerce and WordPress are SEO-friendly;
There are thousands of WordPress themes, and they all are flexible according to your liking and vision;
There is an opportunity to combine WooCommerce and WordPress to benefit from the CMS platform;
The community is very active, so there are numerous guides, tricks, and tips gathered by those who have been using this platform for years;
The backend is more straightforward compared to Magento, so this option is more user-friendly.
Now, let's look closely at the disadvantages:
Basic development skills are required to make the most of this platform;
Extensions and plugins should be purchased separately based on your needs;
You need some time to get used to WordPress, as it may seem unusual at first for those who have never worked with it.
To Sum Up: Magento Vs. WordPress Ecommerce
Both Magento and WordPress are excellent platforms you should consider if you want to run a website for your online store. Despite some basic differences, they are understandable, effective, and can improve your business significantly. In case you don't have experience in this field, hiring a professional who can define the right platform for your company and create the most unique, well-performing site for your shop is always possible. That's it for today's article; thank you for reading!