We bet you remember the "ice bucket challenge" campaign that was launched back in 2014. Even such world-known celebrities as Bill Gates, Oprah Winfrey, or Rihanna poured a bucket of ice-called water over themselves in order to raise awareness and funds for people who live with ALS disease. What you might not know, however, is that the "ice bucket challenge" campaign is one of the most successful viral marketing examples that perfectly illustrates its working principle.
But what is viral marketing? How does it work? And why are viral marketing campaigns so triumphant? Let's figure it out together by checking the article below!
P.S. In case you would like to try out viral advertising for the promotion of your business, you might rely on the IntlTech team. While being professional in different branches of digital marketing, we will gladly boost your business by means of viral ads.
What Is Viral Marketing and How Does It Work?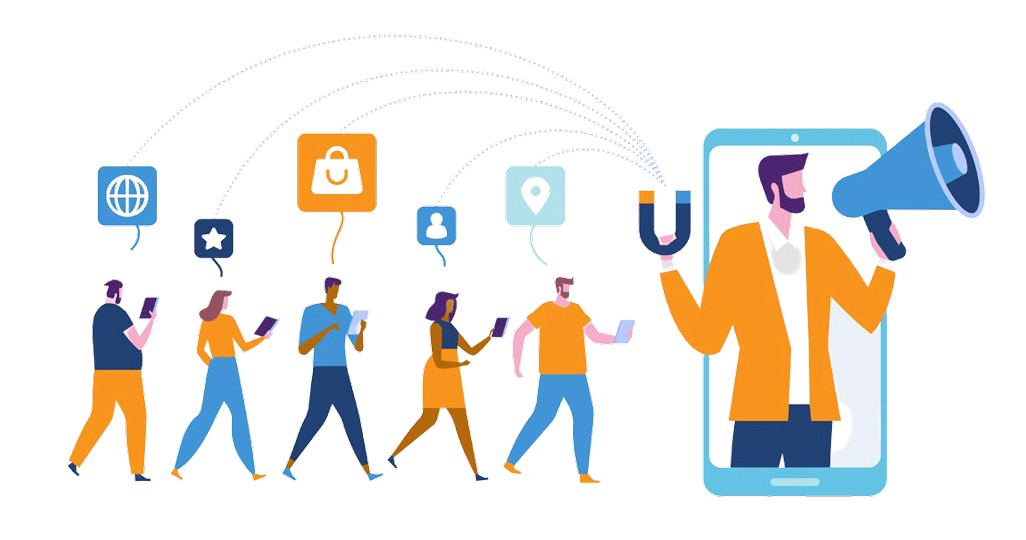 Viral marketing is a branch of digital advertising that involves spreading information about your business from one person to another. Therefore, it is often referred to as "word of mouth marketing" that aims to spread the word about your products or services with the help of people themselves.
The main aim of viral marketing is to create an advertisement people would want to share with their family, friends, or colleagues. This way, a marketing message should "go viral" (namely, it should spread quickly and widely) and, as a result, reach the target audience of the business.
When speaking about the key channels people might involve to share viral content, the digital world offers a great variety of them, namely:
Email;
Social networks like YouTube, Instagram, Twitter, or Facebook;
And many more channels.
The most essential elements of every viral marketing campaign are:
The message (that can be realized in the form of such viral marketing techniques as a witty viral text, encouraging viral video, catchy viral image, and other viral marketing content);
The messenger;
The environment.
On top of that, a viral marketing campaign can either be conducted in the individual order or be part of a more complex digital marketing strategy.
What Are the Advantages and Disadvantages of Viral Marketing?
Like any other digital marketing strategy, a viral campaign has its own benefits of drawbacks. So, let's take a closer look at its strong and weak points.
The main advantages of viral marketing are the following:
Viral messages have high credibility, as they reach your potential customers by word of mouth from people they trust (their friends, family, and so on);
Viral marketing covers a large audience in quick terms. If a marketing message goes viral, there is a high chance that it will spread all around the web within a short period of time;
Viral campaigns do not require a big budget, as they are based on people spreading information in a voluntary way.
On the other hand, however, viral marketing has several disadvantages, such as:
Your viral campaign might be associated with spam. If you spread information via email, there is a high chance that it will either appear in the spam folder or get lost among thousands of other emails people get every day;
You are at risk of a negative buzz about your business going viral. Remember, people are more likely to share their negative experiences with the audience that consists of their family, friends, and colleagues instead of the positive ones;
It is difficult to measure the success of a viral marketing campaign. Oftentimes, you would need to run professional and thorough market research to figure out whether your viral message had a desirable effect on your consumers.
P.S. To avoid the above-mentioned drawbacks, it is recommendable to rely on a skillful specialist in digital marketing, viral campaigns, and the world of the Internet. This way, you will be able to feel the power of a professional viral marketing technique on your own.
What Makes Content Go Viral?
If you would like to create a viral advertisement, it is vital to remember that not every piece of content will become viral. However, here is the list of key factors that allow texts, videos, or images to circulate rapidly and reach a wide audience:
Social currency, or, in other words, the influence you will have on your social network when spreading a viral piece of information;
Triggers;
Emotions (Remember, people are likely to share something they care about);
Publicity;
Practiсality (Namely, some useful pieces of information, tips, or lifehacks);
Stories.
Thus, if you would like the content you share to become viral, make sure to adjust it in accordance with the above-mentioned factors.
Why Are Viral Marketing Campaigns so Thriving?
There exists a number of assumptions when it comes to reasons why viral marketing campaigns become so fruitful oftentimes. Let's take a look at some of them:
We are living in the age of the Internet and social media, which creates an excellent environment for viral content. There are about four billion active social media users these days. Therefore, viral things can spread at the speed of light all over the world when properly applied;
The main purpose of viral videos, texts, or images is to have an emotional effect on people. As a result, consumers of viral advertisements are to a certain extend impressed (excited, touched, inspired, or something like that) and want to share their impressions with others;
Viral advertisements have the power to efficiently create a strong demand for your product or service. Therefore, they can serve as an extremely effective lead generator for your business, no matter whether it is a large enterprise or a tiny startup.
Apart from the above-mentioned reasons for viral marketing success, there exists a whole bunch of supportive factors that might either contribute to it or prevent it from happening. Remember, a lot depends on your individual case when it comes to the digital marketing promotion of your business.
A Bottom Line
All in all, viral marketing is an extremely efficient branch of digital advertising that involves "virus-like" methods of spreading information on your product or service. When properly applied, a viral campaign can reasonably boost any type of business, mainly because of the social media age we are living in, its stress on emotions, and its ability to create the demand out of nothing.
So, how about trying viral advertising yourself and initiating your business growth?