Search engine optimization contributes greatly to the success of your website. Naturally, it's not the only thing to pay attention to. However, SEO is a big part of the whole process of building your reputation and establishing a relationship with your target audience on the Web.
Many entrepreneurs look for ways to improve their online presence. After the breakout of COVID-19, the importance of Internet advertising is at its highest, and many digital marketing agencies are ready to help. Below, you can read some search engine optimization tips that will come in handy.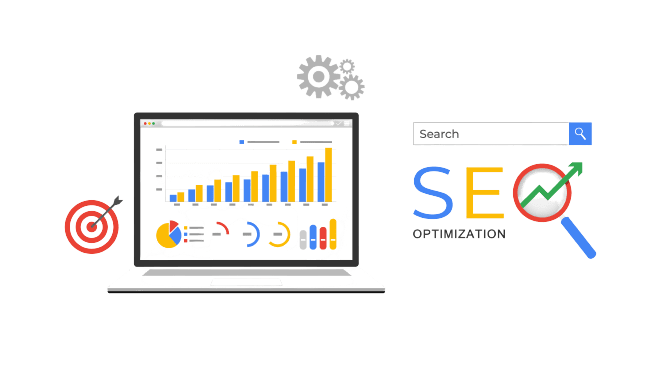 Tip #1: See How Your Competitors Are Doing
There is nothing wrong with checking how do search engines work for your competitors. We all learn from each other, and someday, someone will learn from you as well.
There are plenty of SEO resources that entrepreneurs can learn how to boost their site rank from. Nonetheless, the best resource ever is a good example. So feel free to conduct a case study yourself.
Or, if your business is unique and finding successful competitors is tricky, you can always reach out to an experienced team for useful search engine optimization tips.
Tip #2: Ensure Fast Loading Speed of Your Web Pages
Trendy animations and push notifications are useful tools for leaving your website's visitors impressed. However, one of the most important things for improving your site's user experience is fast loading speed.
All the work of your web designers will go in vain if the page takes even 1 minute to appear. No user will ever site through the loading screen to appreciate the efforts. That being said, it would be better to concentrate on the site speed first, and on everything else second.
Tip #3: Make Sure that Google Finds Your Website
There's no need to explain that Google is the most popular search console. Most probably, you've found this article by typing the request in the Google Search bar. This is why it's necessary to let this console find your website. Once done, it will be the first step to decent organic traffic.
Here's what you can do to make your site appear on Google:
Submit the sitemap to Google Search Console. Google uses bots to find websites with relevant content but submitting a sitemap will accelerate this process;
Increase search traffic by planting links to your website on other resources. This is how more and more people will get to know about you. But keep everything organized – avoid broken links that can mislead users;
Make sure that navigation is easy for your website visitors. You might want to consider planting internal links here and there;
Describe images on your website in the alt text. This way, users will be able to use image search to find your page;
Know your way around anchor text, meta tags, and meta descriptions. Analyze search queries and conduct keyword research to come out with the best page's title tag to earn high search rankings.
Tip #4: Invest in High-Quality Content to Earn Decent Search Engine Results
Google search results and the relevancy of the content go hand in hand. Just several years ago, business owners could pay for their advertisement's high position on SERPs. However, Google Ads' approach has changed.
Today, your website's value is measured by how pertinent your content is. It is in Google's best interest, as people will be eager to use its services as long as they are useful for them. So don't waste your time, money, and effort on click-baits, and opt for placing topic-related content and structured data on your landing page instead.
Pay close attention to your page titles as well and include at least one target keyword so your site appears high enough on SERPs for people to see it. Opt for highly useful texts, images, and videos, as they are the keys to your SEO success.
Are you looking to improve the performance of your PPC campaign? Look no further than our comprehensive PPC audit guide. Our team of PPC experts at INTLTECH provides insights and strategies for creating an effective PPC campaign, including tips for conducting a thorough audit of your current campaign. From identifying keywords to crafting compelling ad copy and optimizing landing pages, we cover all the essentials to help you get the most out of your PPC investment. Whether you're a PPC novice or an experienced marketer, our guide offers actionable tips and best practices to help you achieve your goals. Visit our blog to access our free How to Create an Effective PPC Campaign? The Best PPC Audit Guide and take your online advertising to the next level.
Tip #5: Use Link Building Wisely
As important as link planting is, it's crucial to not overdo it. Otherwise, web users will encounter your website too often to actually pay attention to it.
The principle is the same as with street ads. You can take the most creative promo image possible but once it starts appearing literally everywhere, not only won't people acknowledge it anymore, they won't even notice it. The ad will be just kind of there, and no one wants such fate for their links.
However, don't opt for nofollow links only. Their impact on your SEO is close to zero, so they won't hurt but won't contribute to the visibility of your website either.
Instead, opt for a strategic approach. Place links to your website on forums and platforms where the audience might actually be interested in its content. This way, you can do two things at once – approach your audience and not overstay your welcome.
Tip #6: Mobile Site Is as Important as Desktop Site
Today, the majority of users prefer checking their social media on their smartphones instead of waiting until they are home with their desktops. In order to come out with a functioning SEO strategy, you shouldn't leave mobile-friendly design overboard.
Making a website for handheld devices requires taking several recommendations into account. Some of these are:
Use a font size that will allow a person to easily read a text from a smartphone's screen;
Reduce the number of push notifications, as they can be annoying when popping out on a small display;
Give people a choice between light and dark themes. Dark theme is more comfortable for people with vision problems.
Tip #7: Don't Focus on Search Engine Rankings Too Much
Looking for search engine optimization tips is great. However, you must remember that the target audience of your website is people, not Google's bots. Blindly chasing an excellent SEO score won't earn you recognition and will simply make your text an unreadable mess.
Instead, alongside SEO, focus on making the content interesting for the people you want to reach. Make sure that your designers create pleasant visuals, writers come out with entertaining texts, and that you yourself will be glad to spend time on your website.
Such tools as Google Analytics will help you to learn about your audience's preferences. With this information, you will come out with the most relevant and useful content. By focusing on people, not search engine algorithms, the best organic search results possible will be yours.
Summarizing
SEO plan is an important component of any digital marketing strategy. Without attracting attention to your website, it's impossible to fully benefit from your online presence.
However, it isn't easy for a person new to Internet marketing to catch on fast. SEO, just as other forms of online advertising, has a lot of intricacies that need to be kept in mind when looking for useful keywords and planting links.
Hopefully, the search engine optimization tips given in this article will help you figure out the best-tailored strategy for your business, whether you will do it on your own or with some help from an experienced marketing team.