During the era of beloved touch-tone phones, mobile marketing was just one small drop in the big ocean of eCommerce. As our phones' screens grew bigger, the role of mobile eCommerce design became more impactful in digital marketing campaigns.
Why is Design Important for Mobile Apps and Websites for Mobile Devices?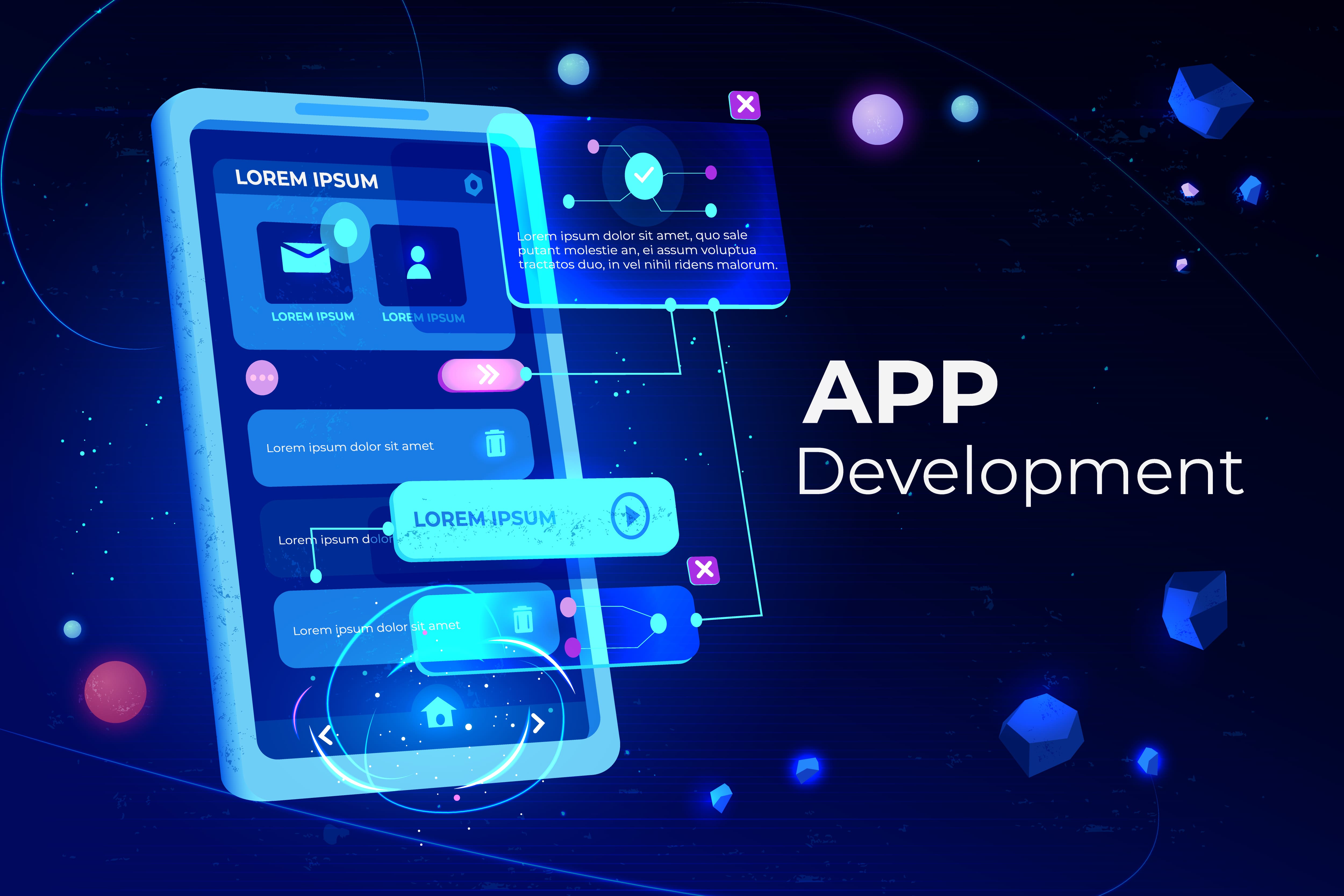 For Net-surfing, people use their mobile devices much more frequently than desktop computers. To provide mobile users with a comfortable time online, businesses invest in developing mobile websites and apps.
Everyone knows the feeling when they want to buy some fancy things or order a pizza right here and now. Of course, no one runs home to enter the shop's site from a computer. Obviously, it's their smartphones that people carry everywhere, not desktops. This is why almost 80% of smartphone owners make their purchases through mobile apps and mobile versions of websites.
For a contemporary mobile marketing campaign, it's impossible to overlook the importance of the app and web page design that makes them:
user-friendly;
approachable;
optimized;
well-structured;
fashionable.
This result can be achieved by combining key features and current design trends.
Ecommerce Mobile Marketing Trends for 2021
Everything has its intricacies and must-haves. It's impossible to drive a car without wheels (even if it's a flying DeLorean). There's also no way to run a successful mobile site or develop an app without using some key features.
Onboarding
User onboarding is more than just a welcome. It's important to never underestimate the power of the first impression.
The onboarding should represent the main purpose of the app or web page, provide an indication of the brands and services available. Even if the design itself is impeccable, sometimes it's worth making a hint about less obvious actions that mobile users can do.
There are many ways to make onboarding beneficial for the user experience. It's necessary to keep it simple, so the customers won't get exhausted too early. Onboarding can be done by using animations, short descriptions, or even videos, showing the most important features of an app or a site.
It's also a good idea to make it interactive, so the visitors won't nervously skip yet another never-asked-for tutorial.
Registration
Usually, mobile device users are too lazy to make more registrations than necessary. Gladly, in 2021 it's not vital anymore to make people remember another password, as they can sign in with popular social media platforms like Facebook, and services like Google.
These fields and buttons are must-haves for the registration page:
user name, phone number, or email;
password;
an option to sign in with Facebook, Google, or other social networks and platforms;
a button to restore forgotten passwords.
The main idea is to make the registration as easy as possible, providing quick logging in and helping to restore the password if the user forgot it.
Client Reviews
Client reviews can serve as the way to promote an app or a site and to receive advice on how to make it more mobile-friendly.
In the case of mobile applications, platforms like App Store or Google Play make all the work and provide users with the place to write their opinions about an app. All that is left to the marketers is to respond on time and take feedback into account.
When it comes to mobile websites, developers must think about providing a page for the reviews and make it visible and accessible for the shoppers during their online journey.
Wishlist
Today the Internet is filled with an abundance of different content. But marketers must remember that on its dawn, the Web was celebrated for its ability to connect people.
It's important to make it possible for customers to share their wishes with their friends online. Not only does it mean staying true to the main mission of the Net, but it also increases sales radically.
Payment Options
Businesses need to integrate with well-known and reputable mobile transfer services. They must be popular in countries where a business is going to promote its brand. Choosing the best option requires thorough research. It isn't going to be very cost-effective to make Apple Pay the best bet if Google Pay is much more popular for mobile payments in the area.
Researching and becoming fluent with mobile payments financial regulation will ensure safety and comfort for smartphone users and businesses alike. It's important to cooperate with well-known payment systems that have a good reputation among businesses and people in general.
Shipping Information and Return Policy
While online marketplaces became a usual part of daily life, shoppers still worry about their orders being delivered on time. Everything can happen and it's impossible to predict every single detail, especially when shipped abroad.
An online shop needs to provide its customers with detailed information about its return policy, as well as how products can be delivered to their city, country, or even continent.
Special Offers
Have you ever seen how many customers come to malls during Black Friday? This is all that needs to be said about the power of special offers.
It's important to find a perfect balance between attracting new shoppers and picking a company's own pocket. As soon as the golden ratio is found, it's time to make sure that information about special offers will be delivered to mobile device owners.
The next mobile marketing technology can help to do it.
Push Notifications on Mobile Devices
Everyone can understand the principle of an ideal push notifications placement by comparing cities that follow commercial design standards to those that don't.
In the first case, esthetically appealing streets with unobtrusive but informative street advertising can be seen. In the second case, there are too many clingy commercial billboards that haunt tourists everywhere until they get used to it and don't even notice the ads anymore.
The same principle is applied to push notifications. They shouldn't be too invasive and repelling. The owners of mobile devices should feel like they are given only the important information, not bombarded with spammy ads.
FAQs and Customer Support
For maintaining satisfying customer service, consumers should have the ability to check the list of frequently asked questions before asking them themselves. If an app or a mobile eCommerce website is well-designed, it's unlikely that a person will be so confused that they'll need to actually contact someone for help.
However, it's still worth investing in the customer support line. Chatbots can do all the easy jobs, while human employees deal with more complicated problems.
Security Measurements
Last but not least, a decent online shop must protect its customers from fraud. In 2021, forms of authentication stronger than the regular login-password system are required. To ensure the safety of a user's account, it can be integrated with a phone number, e-mail, Facebook account, or even built-in verification devices like face-id.
How to Design a Website for Mobile and Desktop Devices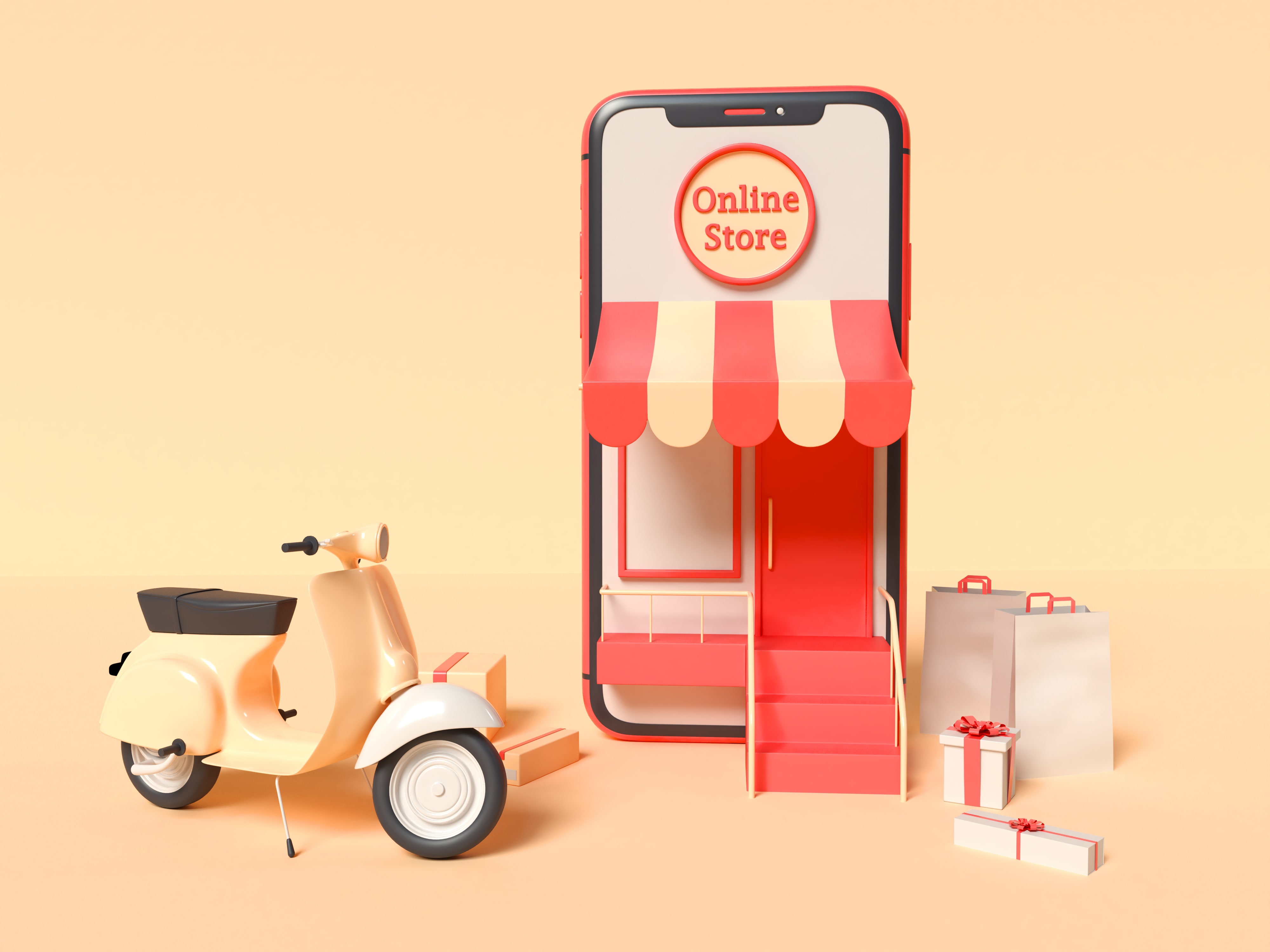 "Trendy" is almost a full synonym for "popular". For successful promotion, it's worth studying mobile advertising trends of this year.
Scrollytelling
The word "scrollytelling' speaks clear for itself. It isn't meant for mobile content marketing only but is also an elegant and beautiful form of self-expression.
What can be a more engaging way to tell about brands and services than interactive visual storytelling? Being a creative mobile trend, scrollytelling provides infinite possibilities to present a product. Mobile marketing companies can choose among visual styles, genres, opt for a short or a long story, and be sure that customers won't be bored. And, if scrollytelling is good, people will even share a link.
Retrowave
Nostalgia is the leitmotif and one of the most powerful marketing trends of the early 2020s. First introduced in the music industry, retrowave has already spread throughout video content, visual art, fashion, and many other fields.
People find beauty and inspiration in the past, especially in the 80s. Combining retrowave aesthetics with engaging scrollytelling and other mobile trends will turn an app into a place of fulfilling pastime.
Minimalism
One of the Redditors once wrote that the target audience reaches out to minimalism because everyone is broke today. There's some truth behind every joke, and the economy wasn't on the top in recent years. However, every cloud has a silver lining.
Minimalism proved itself to be a stylish and appealing design trend. It shows consumers that their time is too appreciated to be wasted on bells and whistles. This style also facilitates navigation, making it clear for the target audience what buttons in which order they should press to find things they're interested in. Muted colors ensure the visibility of all the interactive elements, so a user won't miss any of them.
Day and Night Themes
Day or night (or light or dark) theme isn't just a question of preference but is a question of availability as well. People with vision 20/20 or close to it tend to opt for the light theme. Whereas people with vision disorders are keener on choosing the night mode.
It's also a much more comfortable experience for night shoppers to scroll the mobile app or the web page while not being blinded with a bright white glow. To some extent, a dark theme improves battery life. And the more time a person spends on their phone, the higher the chance that they will find something they want to purchase.
Virtual Reality
In the previous decade, VR technology seemed like a very distant future. And in 2021, people already have an abundance of virtual reality entertainment. Mobile marketing can also use it. Fortunately, there are plenty of VR devices that only require a mobile phone to work its magic.
In virtual reality, consumers aren't limited to a 2D image of a product. They can literally hold it in their hands, look at it from different angles. However, while they can hold the product, it's still impossible to touch it in VR. Who knows, maybe in the next decade, virtual reality will make it possible?
Augmented Reality
While VR has a lot more going for it, augmented reality sounds just as fascinating and is already available for all mobile devices. Everyone who can recall the Pokémon catching rush has also witnessed the power of AR for promoting a product.
Augmented reality is incredibly engaging and immersive mobile advertising technology. It allows the audience to see if a product is going to fit in the room by simply looking at their smartphones' screens. Or to choose the right color of lipstick without visiting a beauty shop by applying face filters, and many, many more.
AR technology provides shoppers with the ability to experience a product before purchasing it. This technology still appears as something brand-new and fresh for the users. So why not incorporate it in an app?
Voice Recognition
Voice recognition and, more specifically, voice search is one of the 2021 trends for mobile marketing and technology. Speaking with a personal computer is another fiction that came true, and who doesn't want to feel like they're in the future? In recent years, the audience became more used to communicating with their devices verbally than ever before.
Voice search is a breath of fresh air after all the time with touch-tone mobile devices. This, and the mere fact that it is mobile-friendly and quick, are the reasons why a successful mobile marketing strategy must include optimizing a page for voice search.
Simple Navigation
How to design the best mobile website or an app that is going to be appreciated by the users of mobiles and desktop computers? Intuitive navigation is of huge importance for sites being run on all devices.
For both desktop computers and smartphones, trends dictate developers to make navigation:
accessible – a user should be able to navigate from any page of the website;
detailed – web page guests must be able to access all the categories from the navigation menu;
fixed – a navigation bar shouldn't jump across the page, making it hard to quickly grasp its position;
illustrated – while not always possible, it's beneficial to provide shoppers with not only textual but visual information as well.
Mobile Marketing Business Opportunity: Key Components for Successful Mobile Marketing Strategy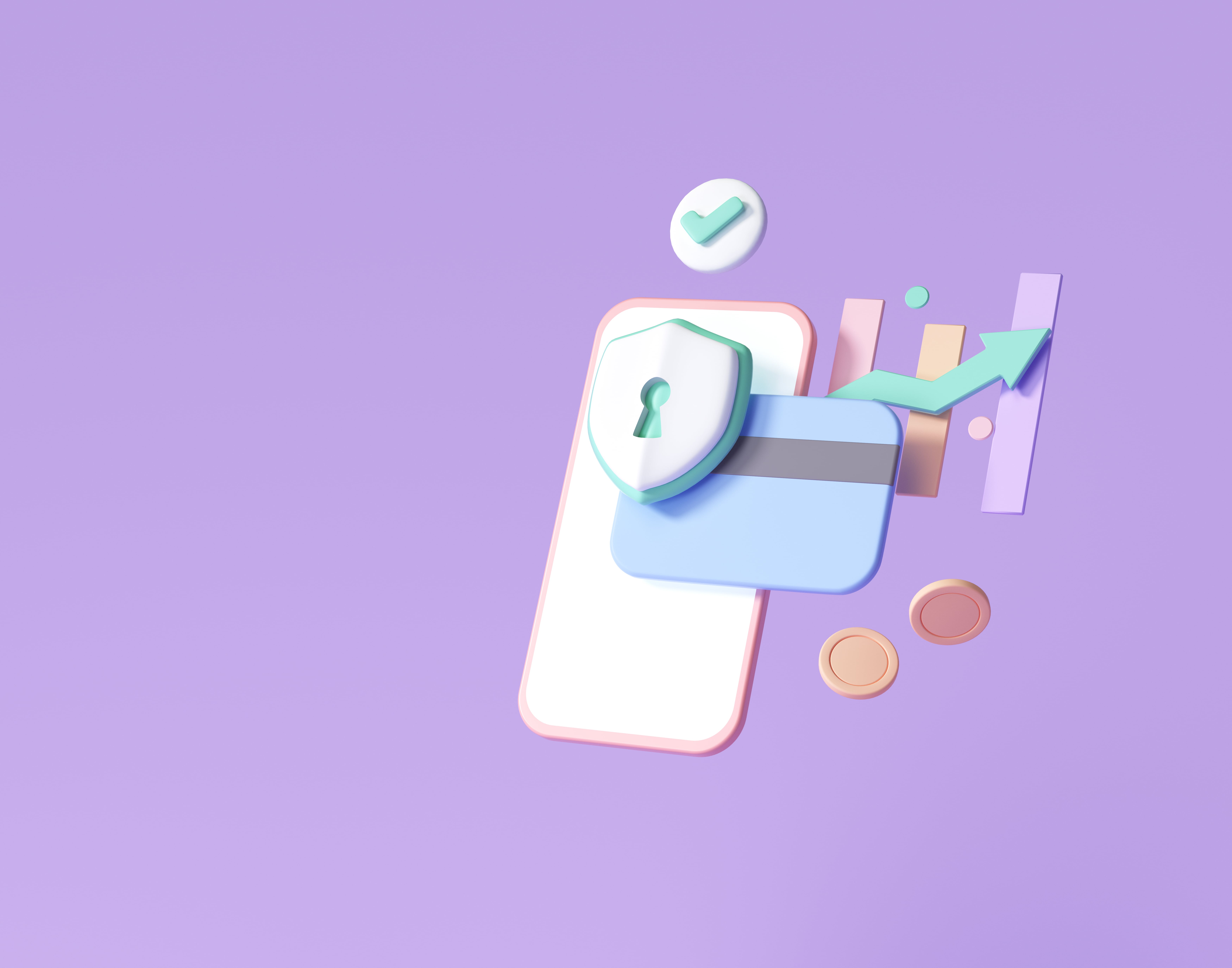 Mobile marketing trends, mobile app developers, and their experience in the industry, as well as acknowledging possible pitfalls, are equally important for an effective mobile marketing strategy.
It's crucial to:
learn about current mobile marketing trends to make apps and their content relevant for customers;
prepare the business and website content to be more mobile-friendly;
find out as more as possible about popular mobile apps. What makes them relevant for consumers?
follow mobile design trends that are popular in 2021 to make an app or a site popular and successful;
take all possible problems into account and develop plans B, C, and even plan D.
As if the first four paragraphs weren't enough, it's undesirable to ignore the fifth one. Businesses must consider every detail of mobile app developing strategy to perform successfully in mobile e-commerce.
Becoming proficient with mobile marketing technology can be quite challenging. Skilled developers can be found via digital marketing agencies that specialize in mobile-friendly design. These developers will provide their customers with:
conducting marketing research;
wireframes and prototypes of mobile apps and websites;
relevant development technology;
optimizing apps and sites for a variety of mobile devices;
creating design and placing interactive features;
providing support for the launched mobile apps and web pages.
To Sum Up
Mobile eCommerce is something worth spending on. A small mobile device in a pocket can be a huge deal for promoting a company or a business. Another important component of the marketing strategy is the professional team of the marketers. They must know about the most popular mobile trends to make an app or a site relevant.
How to make money with cell phones and mobile marketing? There are experienced marketing agencies in Canada and other countries that can assist their customers in mobile app development and create a cost-effective mobile marketing strategy. Such agencies don't only develop mobile apps but also take care of their marketing and promotion. Investing in mobile eCommerce will certainly make a brand more approachable by literally putting it in their pocket.