In the era of global digitalization and mobile technologies, business promotion gains a completely different momentum. The Internet has opened vast possibilities for businesses, and search engines such as Google and others are working hard to provide their users with more features. The invention of Google Maps app, one of the most accurate online maps, has simplified the life of travelers but also altered the business world by inventing Google My Business. When most of the searches for business are made using Google, now, the businesses have got a possibility to win more customers even without putting in a great effort. However, although many business owners are aware of this chance, they do not realize its value and do not use Google Maps and business listing to find more local customers and scale. To do not repeat their mistake and beat your competitors, we have prepared for you a list of simple steps to follow to optimize your Google Maps listing and really grow. It is easy, free, and definitely worth trying. Let's get started.
What is Google My Business?
Google My Business (formerly known as Google Places) is another tool of Google search engine that incorporates a vast number of various businesses online linked to their geographical location on Google Maps. When the Internet user enters a query into the search bar, for example, [cheesecake bakery], Google will display all the results relevant to the query with the nearest locations that match your search request. If you specify [cheesecake bakery, Toronto], you will be displayed to the cafes, restaurants, and bakeries in Toronto even if you are in Montreal right now.
Although this feature is extremely beneficial for users who are able to find any kind of business they need, for example, a nice cheese bakery nearby or a cheese bakery in Toronto or even in Tokyo if they know they are traveling there and are great fans of cheesecakes, on the other side, Google My Business creates just enormous opportunities for the business owners to scale and grow, and make more people know about their company.
With the correct optimization, right efforts, and patience, you will learn how to advance your business on Google Maps without spending a single dollar. We have prepared for you a ready-to-go list of details many business owners miss or neglect when creating an account on Google My Business and lose so many opportunities. Do not repeat their mistakes and follow our advice to rock Google Maps and make your company bloom.
Google Maps Marketing Optimization Checklist
So, when thinking about getting on business listing on Google, the first thing to do is either to create a Google My Business account or check maybe your company is already there. As the search engine team is developing their tools on their own, there are chances that your business is listed on Google Maps, and all you should do is optimize and customize it. So let us begin with the list of things you can do to increase your visibility in Google search and get more visitors. Let's get it started.
Use Complete, USPS-Approved Address Information
When we speak about maps, what can be more important than location and physical address. This is actually what people are looking for – they want to know where they can get the things they need. And although the task seems to be ridiculously simple, unfortunately, many business owners mess up with it and lose essentials points to rank higher in Google maps.
So, what do we mean when saying to enter the "correct" address? To make sure you indicate all needed information, use the exact same address used by the USPS. Carefully check all the numbers, symbols, zip codes, rooms, subdivisions, etc. Any mistyping, misspelling, extra characters, spaces, formatting errors, etc., may cost you precious points of rating on Google maps.
Another thing to consider is whether your address is actually being displayed in your Maps listing in the first place. Sometimes, it may be hidden by default in your settings, and even if users find your business online, they will not get the information about your location and have to choose your competitors. Although there may be cases when for some reason, you may want or need to hide the physical address of your company mainly, it should be displayed to the Internet user. The more information about your business you give to Google, the more precisely you describe what your company is, the higher your chances are to rank high in Google Maps results. So, open settings in your Google My Business account, and in a special checkbox, make sure you stated that you would like your address information to be displayed.
Specify Which Areas You Service
Once again, information is power. This principle does not apply to all types of businesses, but especially those that provide services and deliveries like restaurants, for example, should specify the geographical service area, regions, districts, cities, or at least radius in kilometers in miles that your company covers. It will give the potential customers a clearer understanding of whether your company suits their request or not.
Another thing to mention is whether you serve clients at your physical location, as for example, if this address is just for your office, but let's say you ship from a warehouse somewhere else, you do not want your customers to waste their time to come to a place they will not get what they expect, as it may turn into negative reviews and spoil your reputation. Be attentive when filling in the information about your business so that it is clear, precise and gets the Internet visitor the best understanding of your company, its products, or services.
Get Your Google My Business Listing Verified
Getting your Google My Business profile verified is an essential step, and Google itself takes it very seriously, taking care of Google users' experience and making sure the information they provide is accurate. That is why the verification process may take some time, up to a few weeks. It is very likely they will send you a mail to your physical location address with a unique pin code. So, once again, stating the correct address is crucial. In some cases, Google may offer an option to verify your account via a phone call.
Check ALL Categories Relevant To Your Business
When you just register Google My Business profile, it requires you to indicate the main category that is the most relevant to what your company actually does. However, to get more opportunities from this point, you can and should indicate as many categories that have a direct relation to your business activity. Thus, for example, our company IntlTech is a digital marketing and web development company. However, both digital marketing and web development are collective categories that incorporate a wide range of services like SEO, SMM, PPC, Facebook & Instagram targeted ads, email marketing, content marketing, web design, and web development, etc. If we did not mention these categories, people looking for PPC ads would not be displayed on our page in Google search results, or even if displayed, they might think we do not do this if they do not have a profound knowledge of digital marketing services. Simplify the searches for your potential customers and provide precise information on what your company does to win more visitors and revenue.
Optimize Your Introduction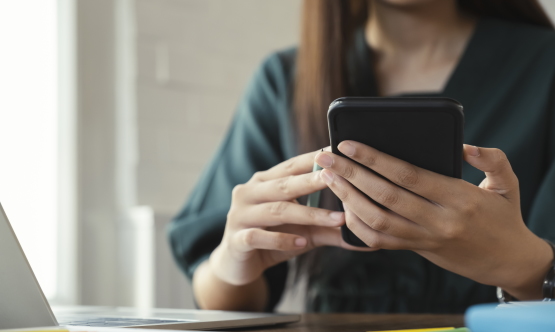 The same as a story may attract or push you away from keeping on reading it, your introduction on Google My Business may either bring you a new client and a fresh order or drag him/her to your competitors. The introduction should be short, engaging, precise, and at maximum describe the core of your company. Although so many businesses on Google do not write descriptions to their profiles, this is a huge mistake. The introduction is another key to business opportunities. You may insert there relevant keywords or links to some pages on your website, increasing your ranking in the search engines, describe your company and how it outstands among the competitors. You never know what exactly may attract more visitors, so it is wise to us every single chance that may help to build your online reputation and scale your business. Putting some effort into searches for relevant keywords and word description of your company with some links to your website may result in getting higher on Google results, increased online visibility, and more customers.
Also, the visual arrangement of your text matters. If, for example, you want to mention the products or services you provide, using a form of a bullet list is more comfortable to read than a usual text line. In this part, think from the side of a user and what might attract or interest him/her.
Include (and Optimize) Photos in Your Google My Business Listing
We live in the era of visualization and visibility, and Google My Business provides to business owners such a possibility to display their businesses from the most positive and detailed perspective. Thus, except for the verbal description of your company, store, restaurant, etc., you can actually show the potential customers what they can expect. What pictures can and should you add? Well, everything depends, but you can add the exterior photo of your place, so it simplifies the local search for people who come to visit you. Google map even provides 3D picture options to see the location all around, the neighboring places, and not get lost when looking for some particular address.
Except for the exterior, for example, if you are an owner of a cafe or restaurant, you may add photos of the interior, menu, dishes you serve, some particular things that characterize your place and may attract the people's attention. If you are a store owner, take photos of your products and goods, if you provide services, display pictures of your friendly staff, the results of their work, and satisfied customers. Everything that will distinguish you on the market from the competitors, tell your story about your business is a good idea to share on Google maps.
Once again, many business owners may skip or ignore this point, but pictures and photos, except for providing visual content to your account on Google maps, provide additional possibilities for search optimization and increasing visibility on Google. Using special apps, you can add metadata to your images like alternative texts, for example, and this information will also help your higher ranking in search results. What can you include in the image's metadata?
Business USPS address;
Geographical coordinates;
Country/city/region/state;
Keywords;
Additional categorization information, etc.
Solicit Customer Reviews
If we are talking about doing business online where the cases of fraud and scams go off the scale, business reviews matter. According to statistics, 87% of Internet users never buy from the company without checking the reviews. That is why businesses have pages with reviews on their websites, pages on Instagram and Facebook, and so on. Social proof is crucial. Encourage your customers to leave feedback about your company and the experience they got when working with you. The more reviews you have, the better for you. Although when you google for any business, you may see that the company with a general score of 4.3 may be displayed higher than the same business with a score of 4.9. It means that when ranking businesses in search results the Google search engine does not take the number of reviews or score as the primary ranking criteria. However, what company would you check out first: the one with 4.3 or 4.9? The answer is obvious. But what if you had to choose between the businesses with a score of 4.3 and no reviews at all. The answer is clear again. Even negative reviews are evidence you have customers, you are actively working on the market in your product or service area. It is okay to do some mistakes, and it is okay not all people like some things about your business. And if you love what you do, learn and improve, there will be no a lot of negative reviews. In any way, solicit customers to leave reviews, increase your online presence not just on your website but Google Maps and Google My Business to get higher positions and scale on the Internet.
Posting Content
You can make your business listing higher on Google Maps marketing by making your profile more visually attractive. We have already mentioned that you can add photos to the description, but this is not all. Moreover, Google Maps listing allows adding videos and blog posts. When speaking about recognition, brand-building, and attracting the users' attention, videos are just a wonderful opportunity where just in a few minutes, you can tell the story about your business, describe and actually show your benefits and features, show your products without taking much of your customers' time. Also, people who are already interested in your business may find it interesting and useful to check out what you post in your blog on the website.
Above All, Be Patient
Like any optimization, promoting on the Internet and in the Google Maps app or Google My Business will not bring immediate results. Google algorithms are complicated. They consider a wide range of points when ranking search results, where relevance and attendance of the web page by the internet users plays not the last role. However, in Google maps, your chances are still higher, especially when talking about local search map results, and the closer is the location, the easier it is to get a higher ranking relevant to the customer's query.
In any way, step by step, taking your account on Google My Business as a serious promotional opportunity, putting effort in every detail: address, service area, categories, well-thought introduction, nice and quality photos, as well as reviews from your customers, you will manage to optimize your Google My Business profile and get a good position in search results. Do not forget to monitor your profile and update the information if necessary, so you always provide your existing and potential local customers with up-to-date data. Google will appreciate your efforts and certainly reward you for your hard work.
As a bonus, we have answered a few of the most frequently asked questions we get from our customers when speaking about Google Maps and Google My Business promotion.
How do I Get Noticed on Google Maps?
Getting noticed online means being at the top in Google Maps results. The same as the first 3 positions are gathering about 80% of general traffic to the website in search results, the same principle applies to business profiles on Google Maps. Ranking matters. So, all you need to do is to get a higher ranking. It is impossible without a proper optimization of your account on Google My Business. Once again, state a correct full business address; mention the areas where you provide your products and/or services, and whether you serve the customers at your physical address; describe all the realm of products and services available in your company; write a short but precise, visually attractive and eye-catching introduction that will distinguish you from similar local businesses and make the Internet user choose you among the others; add photos of your company or store, your products, team, anything that will help you to stand out from the crowd and show the core of your business; incorporate links to your blog, website, or certain web pages relevant to your business and might be useful to the potential clients, and of course, urging them to visit your restaurant or buy at your store; encourage the customers who have already cooperated with you to leave reviews online to increase your trust-worthiness online, respond to the fresh reviews, and provide in-time updates on anything that changes about your business, so that people looking for a particular type of local business always get the best positive experience when choosing you.
How Much does it Cost to Advertise on Google Maps?
Paid advertising on Google, also known as PPC ads (Pay-per-Click advertising), is one of the most popular marketing advertising in search engines as the business owner pays only for the actual clicks on the search ads, and the users mainly open the ads that are relevant to their search query. There is no fixed price for these types of advertising, and the cost varies depending on many factors: your niche, its competitiveness, location, number of potential local search ads that are taking part in the Google auction.
If you want to get to know the more exact price for advertising in Business Google Maps, please contact our specialists by dialing one of the phone numbers you may find on the 'Contact us page'.
How do I Get My Business Listed Higher on Google?
Top positions on Google Maps listing should be one of your primary aims, but not compulsory. In any way, you may want your business profile to take higher places in rating as there you have more chances to get noticed by local customers. The first thing we want you to learn and remember is that there are no efficient ways to get a higher position fast. There is nothing you can buy or do to change your ranking on Google and its apps. The only thing that can help you is a thorough optimization of your profile by following all the steps we have described above. If you do everything right and use every opportunity to optimize your Google My Business account for company, restaurant, or store promotion, after a few months (as a rule from three to six), your ranking position should rise. If it does not change for the better or drops, it may mean that either your optimization efforts were wrong or insufficient, or your competitors beat you in some way. So, it makes sense if you use Google Maps local search and look for similar local businesses as yours and check what about their profiles may better, more attractive, relevant, and more useful for the users that they prefer them over you.
Note that even once you managed to get on top in Google, it does not mean you can relax and stop your company or store promotions, as your competitors will not sleep and will do everything to overtake your ranking.
Do Businesses Pay to be on Google Maps?
The great news is that having your business on Google Maps is totally free. It is a unique and free possibility for promotion and growing online. Optimization of your account is free as well, and you already have a prepared manual on how to optimize the Maps Google account on your own. Here we are talking about ranking in Google and Google maps search results. Paid Google maps marketing includes PPC Google ads, which is a little more complicated, and in order not to waste your budget, we recommend hiring marketing specialists if you want to be promoted faster.