An average internet user spends about one minute on Yahoo, Bing, or Google search engine results. Therefore, it is of vital importance to have your website somewhere at the top in order to let people find you on the web. Only this way, you will be able to gain new clients, generate sales, and let your business become more profitable.
But how can you improve your site's ranking? Well, there is a great number of methods you might use, starting from the search engine optimization (abbreviated SEO) of your website pages and ending with added multimedia elements. Below, you will find 5 ways you might make use of in order to boost your website to the top.
A Few Words on Website's Search Engine Ranking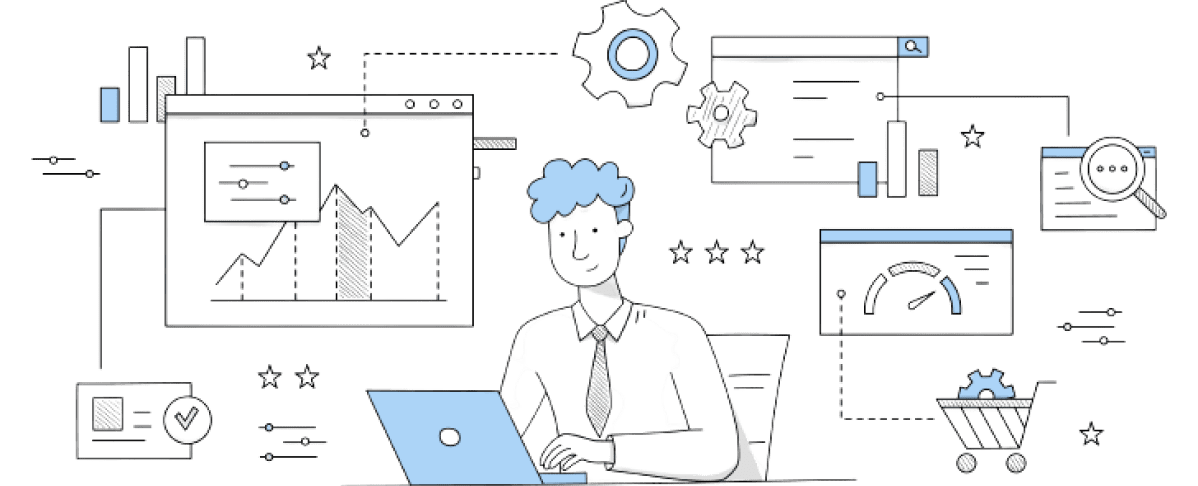 Above anything else, let us discuss what a website's search engine ranking is and how it is compiled. In simple words, it is a term that stands for a website's position in the results of search engines.
As a side note: There exist about 30 well-known search engines worldwide, while Google and Bing are the most popular ones.
Each search engine has its own algorithm to compile the ranking of websites that will be displayed when an internet user types in a search request. In general, all search engines work in the following way:
Firstly, they scour the web for relevant to a certain search request content via searching for a relevant title tag, header tags, alt tags, meta tags, and so on.
Secondly, they index the content that was found by means of storing and organizing it.
Finally, they rank the indexed content from the most to the least important and formulate a special featured snippet for the websites it is going to display.
But what factors define whether the content of a website is important or not? Well, no one can provide you with an absolutely clear answer to this question, as there exist more than two hundred things that "play a role" in search engine ranking.
What Factors Influence a Search Engine Ranking of a Website?
However, not all the above-mentioned two hundred factors are equally important. According to numerous digital marketing researches, there are about ten main things that are instrumental in compiling a search engine ranking. Below, you will find a short overview of the main ones.
Factor 1: Security of a Website
If you take a closer look at the address line of any internet browser, you will notice that while a certain page URL begins with "HTTP," another one may start with "HTTPS." This last letter "S" shows that a website has an SSL certificate, which contributes to its security. Therefore, most search engines will rank websites that begin with "HTTPS" higher than the ones with "HTTP."
Factor 2: Website's Responsiveness
While being a complex notion, the responsiveness of a website comprises its mobile-friendliness and design. In other words, it stands for the degree of website content flexibility while being displayed on different devices. The wider range of screen sizes your website supports, the higher will it rank on the search engine results page.
Factor 3: Website's Page Load Speed
Another crucial factor that defines how well will a website rank in search engines is its loading speed. The quicker your web pages load, the better search engine ranking will they have. As easy as that, right?
Factor 4: The Level of User Engagement with a Website
The way internet users interact with your website is extremely important for each and every search engine ranking. It includes:
The so-called click-through rate (the percentage of internet users who click on a link to your website whenever it is presented to them);
The bounce rate (the percentage of internet users who quickly get off your website after only seeing one page of it);
The time internet users spend on your website after finding it in a search engine.
So, your click-through rate should be as high as possible on the one hand, while your bounce rate should be as low as possible on the other hand. And, definitely, internet users should spend as much time as possible. This way, you will rank higher in search engines.
Factor 5: The Quality of a Website's Content
It is definitely not a good idea to underestimate the role of content quality when it comes to the website's search ranking. The length, structure, originality, and significance of texts on your website are among the important factors that influence how high will your website rank in search engines.
Factor 6: The Usage of Keywords on a Website
In most cases, internet users look for information by means of typing certain keywords in Bing, Yahoo, or Google search console tools. Therefore, it is of vital importance to do thorough keyword research and form a relevant for your business semantic core in order to improve your search engine ranking.
Factor 7: The Involvement of Backlinks that Lead to a Website
One more factor that is important for Bing, Yahoo, or Google ranking is the number and the quality of backlinks that lead to your website. Here is how it works: if several relevant websites include links to your website, the search engine regards it as an authoritative and credible source of information, and, therefore, ranks it higher.
Factor 8: The Age of a Website's Domain
Despite the fact that such search engines as Google do not clearly state whether the age of a website's domain is significant for its ranking factor, most search engine experts think that it is of greatest importance. Namely, the older the domain of a website is, the better position on the search engine results page it will have.
Factor 9: The Presence of Multimedia on a Website
According to most search engine experts, the presence of images, videos, and other multimedia on a website might have a substantially positive impact on how well a website ranks in search engines. Take a look at this striking statistic: a website with a video is more than 50 times more likely to rank higher in search engines than the one that does not contain it.
Factor 10: The Overall SEO of a Website
And last but not least, the degree according to which your website is search engine optimized plays an important role when it comes to how well it performs after a certain keyword is typed in Bing, Yahoo, or Google search console. While the SEO of a website, in its turn, includes a whole bunch of on-page and off-page factors (such as the necessity to fix broken links, use different types of headings, add meta descriptions to the website pages, and so on) that should be taken into account.
So, the proper attention to the above-mentioned factors might substantially improve your search engine ranking. As a result, you are likely to appear higher in Bing, Yahoo, and Google search and gain more organic traffic.
5 Digital Marketing Ways to Improve Your Site's Ranking
Now, let's move to the practical methods you might use to improve the search engine rankings of your website. We suggest the following 5 main ways to boost your website's positions in search engine rankings.
As a side note: Please keep in mind that the below-mentioned ways to improve your site's ranking are merely the general ones. However, they might differ according to every individual case. While some websites will need to have duplicate content deleted to rank higher, others might have to have relevant links added. Thus, it might be a good idea to let a professional team of digital marketing experts analyze your individual case and provide you with the most efficient strategy to rank higher in search engines.
#1: Monitor Your Website's Performance in Google Analytics
The first way to improve search engine rankings of your website is to monitor how well it performs in Google Analytics. Namely, you will be able to check out the following things:
The short information about your website's visitors (including their geographical positions, interests, devices they use, and the way they behave on your website);
The traffic on your website (namely, the way it changes during the day and the channels it comes from);
The details on your marketing campaigns;
The report on your website's pages (particularly, you will be able to define what pages are currently popular and what need to be optimized);
The speed of your website's load;
The conversion of a website;
Etc.
Apart from the above-mentioned metrics, Google Analytics might provide you with a great amount of other important information. For instance, you will be able to define what products on your website belong to the category of top sellers in case you are an online store.
As a side note: You might also use other digital marketing tools such as Ahrefs to track your website's performance.
The above-mentioned monitoring process will help you to keep your finger on the pulse and be aware of the key factors that influence the ranking of your website on a regular basis.
#2: Maximize Your Website's Responsiveness
Another efficient way to boost your website's ranking is to improve its responsiveness. Namely, it might be a good idea to work on:
A web design that will be properly displayed on different screens such as the ones of desktops, tablets, mobile devices, and other gadgets;
An intuitive layout that will allow your internet users to easily navigate across your website and gain a positive user experience.
As well, the optimization of both desktop and mobile site speed will definitely come in handy when working on a website's responsiveness in order to boost it in search engine rankings.
#3: Work on Link Building
One more great way to make your website more relevant for both global and local search is to invest your time, energy, and other resources in link building. Both external links and internal links are of great importance for search engines that rank websites.
As a side note: Not only the links themselves but also the way they are set up is an essential search engine metric. Therefore, do not forget to build the so-called "noopen" or "nofollow" links if needed.
While developing your own linking strategy, make sure to get backlinks from reliable, relevant, and authoritative sources of information.
#4: Create Qualitative Content with Relevant Keywords
As well, create quality content if you would like to get higher positions in search engines. Make sure that each and every blog post of yours is original, engaging, and well-structured. Also, enrich it with target keywords.
As a side note: You might use special tools like Google Keyword Planner while coming up with a keyword phrase and a semantic core for your blog posts. As well, remember to monitor the search volume of a keyword you would like to use. This way, you will be able to reach your target audience.
#5: Add Multimedia to Your Website
Finally, add multimedia to your website. If you add a picture, a video, or any other multimedia to your website, it will definitely increase your chances to get to the first page in Bing, Yahoo, or Google. The main reason for it is that multimedia is of great importance for search engine algorithms.
As a side note: Whenever you add a piece of multimedia to your website, make sure to include the meta title and meta description. This way, your potential customers will be more likely to find you with the help of search engines.
For the full growth of your site, you need to learn How Many Keywords Should I Use for SEO. This will help you increase traffic to your site and increase the number of potential customers.
A Bottom Line
All in all, search engines formulate their website rankings with the help of complex algorithms that include more than 200 factors. Therefore, there exists a whole bunch of ways of how to improve a website's ranking, starting from monitoring a website's performance and ending with adding multimedia to your website. So, how about trying them out and boosting your website to leading positions in Bing, Yahoo, and Google rankings?