Marketing analytics – a study of data used for finding patterns in marketing campaigns that performed the best, thus should be used and improved in the future. These patterns can be analyzed with the help of such factors as how they showed themselves in consumer behavior, conversions, creative preferences, and many other aspects.
It is incredibly beneficial not only to all types of businesses but for customers as well. Speaking about business owners, they can achieve higher marketing ROI by improving conversions, spreading brand awareness, etc. On the other hand, clients see more relatable and interesting ads because the target audience is carefully analyzed with the help of marketers.
Marketing programs bring a lot for the business if you know how to use them correctly. So, today we would like to discuss this topic in more detail and provide you with all the necessary info on how to use analytics for your future success. Let's get started!
Marketing data analysis for business growth. How not waste your marketing efforts?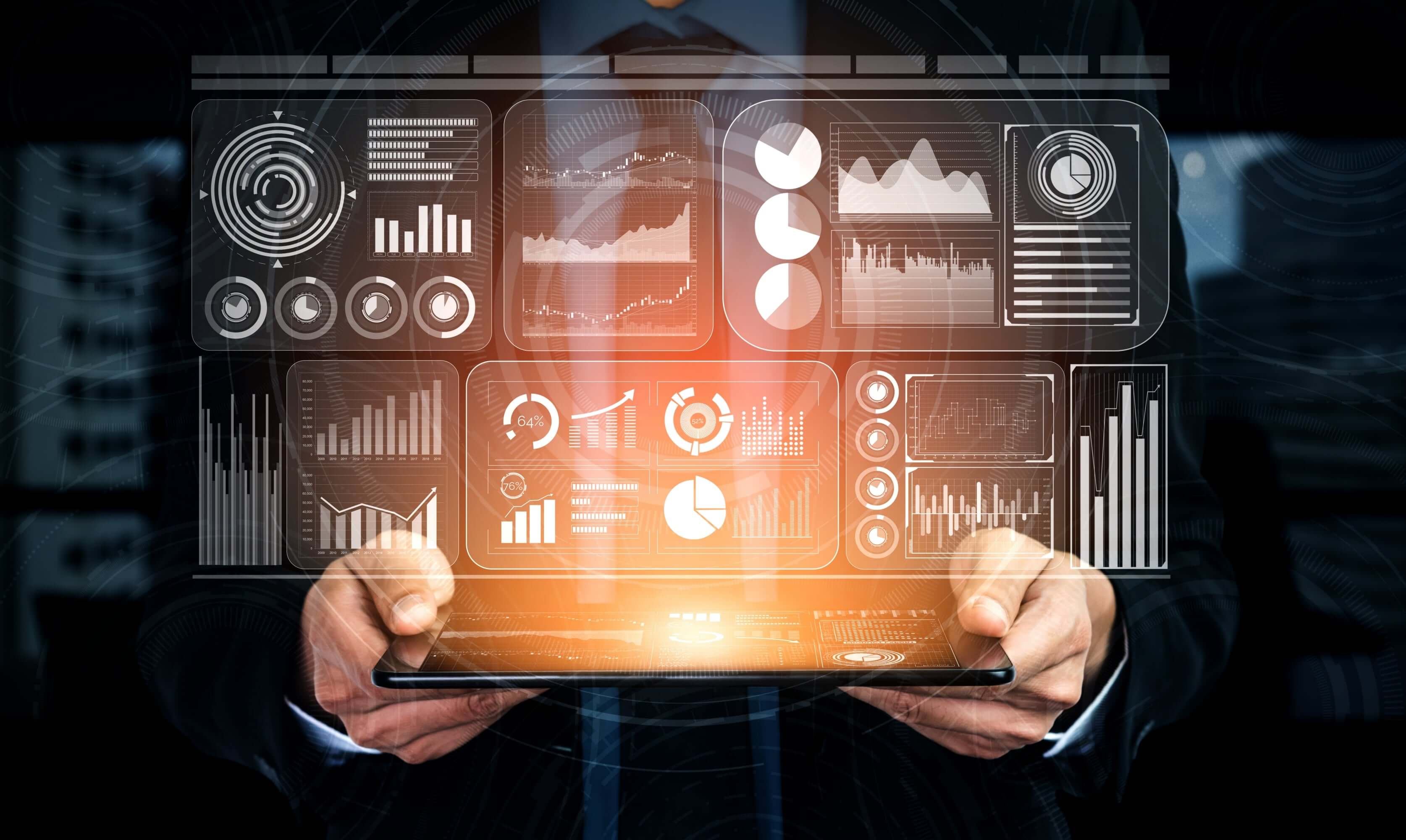 The thing is, data itself is just a series of numbers and, in order to get actual results, you need to compare things that worked and things that did not perform well. And only after that it is possible to make a decision of what needs to be perfected.
Improve the quality of your data. Relevant, high-quality content tells customers a lot about how you work. It also influences the performance of your website in search engines. So, high-quality data should be error-free, present-day, relevant, and detailed in order to demonstrate the best performance;
Customer data should be segmented. If we segment the audience by age, gender, education level, geographic location, etc., it will be possible to be more specific and reach out to a more interested audience. It is also possible to analyze people based on their consumer behavior in order to understand what problems may appear in their experience and what are the possible ways to solve them. All of those with the help of customer marketing analytics;
Analyze processes that didn't work out. Positive results are important, this is undoubted. However, the understanding of the weak spots of your business can be very helpful to find out what should be improved in order to achieve your goals.
With the help of these simple steps, you will be able to use marketing analytics fully and achieve outstanding results in no time.
Why is digital marketing analytics important?
You should understand one thing – marketing analytics is not just one more optional feature that you may or may not use; it belongs to crucial business metrics that help to understand all processes inside your company much better. It allows controlling various important factors, as well as perform many crucial marketing activities. Let's look at some of them:
It is possible to turn data into information. You can not only look at customers' performance information but also use various marketing analytics tools to get all valuable details you can possibly involve in your practice. What ads perform the best among your target audience? Which products started trending recently, and what are the reasons? How many customers found you thanks to the PPC ads you are currently running? All these questions, as well as many others, can be answered with the help of data analysis;
Compare marketing data you get from the analysis. It may include various factors – return on investment (ROI) of PPC ads and Facebook ads, income generated across demographics, the way social media marketing, paid search and organic search work, etc.;
Quantify the results. Numbers are always working better than words. With their help, it is possible to analyze which processes performed well and which ones are not very beneficial for your company, as well as plan a marketing strategy with all nuances that will be the best for your development;
Analyze every goal of the business. It is a well-known fact that every company should have defined goals to achieve. If not, you will just be running in circles without any visible and measurable result, and it is definitely not something you want. The main task of marketing teams is to see how a marketing campaign worked, what acted the best, and whether goals were riched. It also analyzes what tasks failed and what are possible reasons for this situation. Without marketing analytics, it will be impossible to define all of those factors and understand what should be improved in order to reach new heights;
Stop wasting efforts and budgets. Marketing analytics is exceptionally beneficial for people who do not know which things are worth investing in and which ones will just waste your money and won't bring any profit. Numbers are the best indicators in marketing metrics. With their help, it is possible not only to improve customer lifetime value but also to find new ways of business development. All of that is possible by simply evaluating working processes, investing in the needed things, and dedicating time to factors that are really worth it.
Of course, you cannot be a specialist in every marketing aspect. That is why there are a lot of professionals (analysts) that are able to evaluate marketing performance indicators (attribution models, MMM, MTA, etc.), analyze customer behavior, engagement metrics, give recommendations based on the results of your company, or offer how to make numbers in the campaign performance higher, and so on.
Not only that, but it is also possible to start using web analytics tools that can improve the performance and give some valuable insights on what should be changed in marketing channels, social media, ads campaigns, etc. If you are not aware of what tools will be the most beneficial for your business, we are going to list them all in the next paragraph. Remember those and use them wisely!
Helpful tools to earn more marketing dollars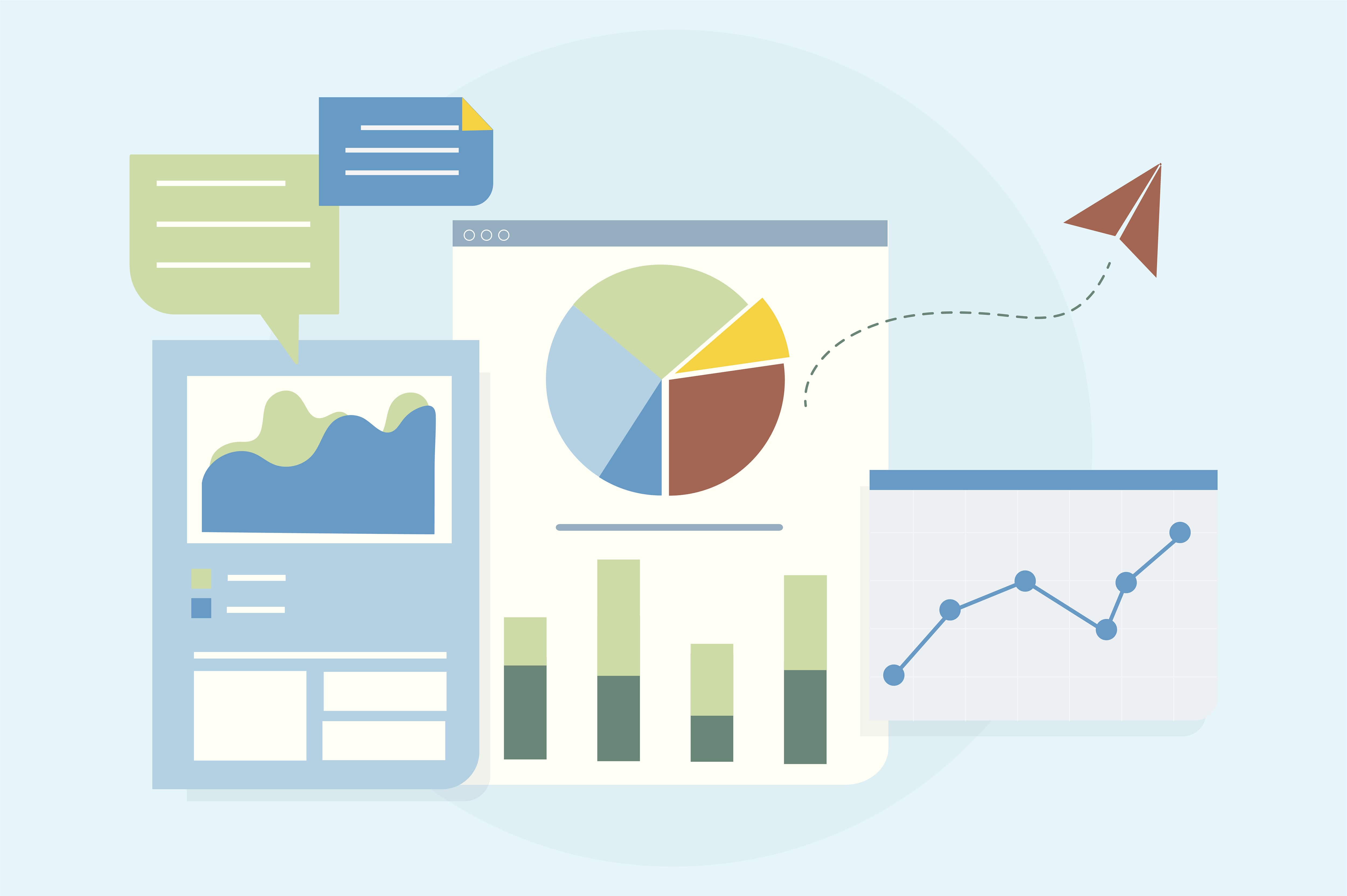 It is a well-known fact that, in order to automate processes in various company's activities and aspects, the best variant is to use special online tools for your business. This type of marketing analytics solution is often underestimated, so now we would like to tell you more about helpful programs you may use and why those are so useful. Let's begin.
Web analytics tools
These ones are helpful in tracking such important information as users' actions, behavior, technological and geographic features, demographics, etc. Those can be used both for websites and apps (or both) in order to gather data on such aspects as page views, average time spent on the web page, website speed, content, conventions, and so on. With the help of this info, it is possible to improve a customer journey noticeably. Top tools here include:
Google Analytics;
Oribi;
Mixpanel.
Visual behavior. Testing tools
This category of tools (also known as A/B tools) for analyzing data is meant for evaluating how customers act on your website, where on a web page they can have trouble understanding, how do they search for the information, how do they go through the conversion funnels and many other factors. You can choose among such tools for your business as:
VWO;
CrazyEgg;
Hotjar;
Optimizely.
Tools for SEO
SEO is very important for a website because, with its help, it is possible to go higher in Google Search; thus, a company has a chance to become wildly known and rank on the first page. Special SEO technologies can help define key phrases and words that a website ranks for, find appropriate keyword insights and suggestions, do a high-quality SERP analysis, analyze your competitors' performance, etc. These tools can be helpful for SEO:
Google Search Console;
SEMRush;
Bing Webmaster Tools;
Moz Pro.
Analytic tools for social media
These are very helpful in the analysis process of the way people engage with your social media content on every available channel (Facebook, Instagram, Twitter, etc.). It includes such factors as likes, comments, shares, link clicks, and so on. Not only that, but these types of programs can also find relevant people who would be interested in cooperation (those are also known as influencers). Pay attention to these tools:
Facebook Insights;
Tweepi;
Followerwonk;
Quintly.
Content analytics tools
In order to be interesting for your customers, it is crucial to be aware of all the trends, news, and various other info for your blog posts, social media, etc. It would also be good to know what's going on with your competitors and their activities, so maybe you can get some inspiration and new ideas, as well as increase the level of customer satisfaction in users. These tools are able to analyze all those factors and make your content a lot better:
Google Alerts;
Google Trends;
Scoop.It!;
Feedly.
Email analytics tools
Those are mainly used together with email marketing and help to analyze your email campaigns in all the vital details. Marketers choose these tools as the most effective and useful:
MailChimp;
Campaign Monitor;
Pardot;
AWeber.
Sales and marketing analytics. What skills should managers have
In order to fulfill all marketing initiatives successfully, it is vital to be aware of all the most effective marketing trends, industry trends, know how specific types of target audiences work, and many other crucial factors. That is why all members of organizations should be real professionals who know exactly how a quality analysis should be conducted in order to run more profitable and engaging campaigns. And this is the exact reason we decided to tell you more about the importance of some qualities and skills of analysts that are needed for successful work:
Perform a high-quality analysis. This one is the first, most obvious step. Marketing analytics allows collecting large data sets, so a person should be able to evaluate them and be ready for decision making afterward. For example, it includes insights related to buying patterns or trends for engagement among different types of a target audience;
Be able to provide a list of optimization recommendations. After all the needed data was collected, it is vital to analyze campaigns and offer the plan of developing underperforming ones. For example, if the results showed that more users interact with the ad in the evening rather than in the morning, it is better to include this factor in the plan when planning the next campaign;
Understanding of consumers' needs and the latest trends. Marketing analytics helps to see a complete picture of the market, its trends, and factors clients are most interested in. As a manager, a person should recognize in what way those work, how they can be beneficial, and what are the most effective ways of using them in your business. A capability to think like a consumer makes it possible to improve all the aspects of your company to increase the number of those;
A capability to work with marketing analytics tools. In order to improve the working process and make the right business decisions, managers should know how various analytics tools and platforms work; in this way, it will be possible to automize some tasks and make the work more effective and productive. Or, a person should be at least able to learn new skills fast, so the whole process wouldn't slow down too much (we were not born as professionals who know how everything works in marketing, most business owners understand this fact);
Knowledge of how to communicate with stakeholders. As the final step, people in the team should be able to use all the information mentioned above in order to make an understandable, compelling offer for those potentially interested. They should also present how other departments can use all previously collected data to increase conventions and engagement even more.
The bottom line
Marketing analytics – a crucial tool for every business that should not be underestimated. Thanks to that, it is possible to analyze various important factors and processes in your company, such as conversions, consumer behavior, weak and strong spots, etc.
We recommend including it in your business routine as soon as possible in case you haven't done it yet. Do this, and you will see the results of your marketing investments very soon. Experiment and reach new heights for your company. Thank you so much for reading. Stay safe!