If I ask you what do you use more: your desktop or smartphone, why smartphone? The answer is obvious. This world has changed, the speed of life has changed, and many people tend to do their things on their smartphones while commuting to work, sipping coffee during lunch, in the airports when waiting for their plane. They check the news, plan trips, book hotels, tickets, shop, look for new furniture for their flats, accessories for the pets, summer camps for their children. And 80% of the staff they do on their phones because unlike desktop, it is always with them available and comfortable. That is why we observe such a sharp shift towards harder emphasis from Google on mobile user's experience and content on mobile versions of websites. Mobile SEO becomes vital. Let's figure out why, how it works, and what you should do to improve your mobile search engine optimization.
Mobile SEO: What is it?
If you are already familiar with the general concept of SEO (search engine optimization), mobile SEO is pretty much the same thing with the only difference it is focused on optimizing your website for a mobile device and improving the experience of mobile users when interacting with your online source. Basically, it incorporates optimization of website speed, quality content, meta tags: titles and meta descriptions, pictures, video content to improve your website for better mobile search engine rankings. The set of performed actions will help the Google bots crawl your pages, index them, and estimate the quality, as well as provide the users with a much better experience when staying at your site.
Why is Mobile SEO Significant?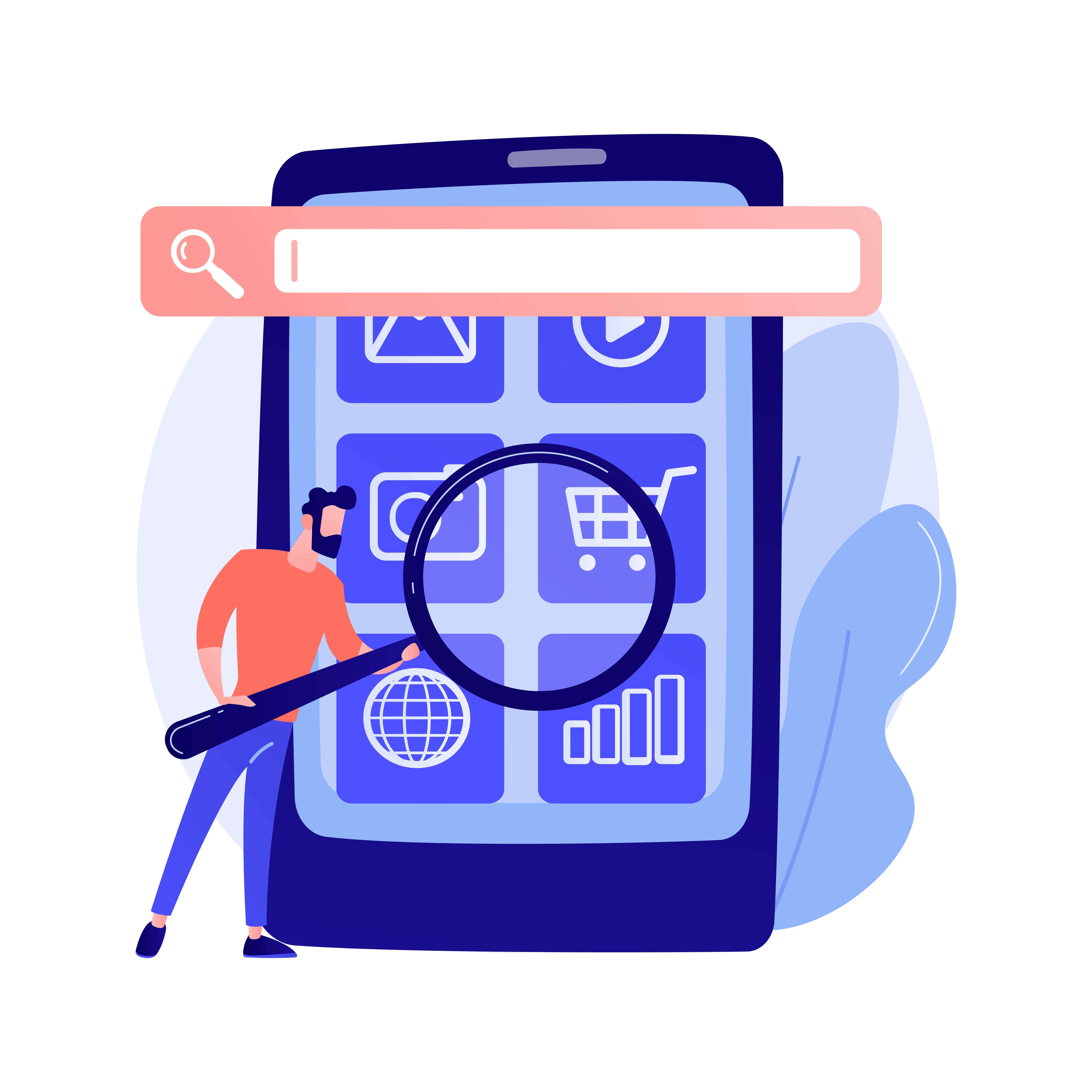 More and more SEO experts talk about mobile SEO, giving it more prominence than a "classic" desktop SEO. And this is not accidental. The first reason is, of course, the increased usage of mobile devices for looking up things and shopping. So, if you want to make sure you are competitive in the market and give your business an opportunity to grow and scale online, your website must be mobile-friendly to its max. 80% of the users will quit the page that does not load, has poor content, and in general, gives a bad impression. Everything now is about quality content, optimization, high loading speed, and good performance. Only with these indicators, your website will be able to appear high in the Google search results, attract more traffic, and convert it into customers and sales.
The second crucial point that drags more attention in mobile SEO is the shift from the Google search engine itself towards the emphasis on mobile search results. Yes-yes, you got it right. From now on, the mobile version of your website is more important (if we can say so) than the desktop version, and its quality and performance will determine the ranking position of your website in the search results. So, if previously you could save some money on the mobile version, paying less attention to its content, functionality, design, etc., now, it is a drastic mistake. If the mobile-friendliness of your website falls short, no matter how cool a desktop version is, your website will rank lower compared to the mobile-friendly website.
Mobile SEO vs. Desktop SEO
The goals of SEO, mobile and desktop, are always the same. Search engine optimization aims to increase mobile or desktop traffic, catching the target audience, and converting it into real customers, and boosting sales. However, when thinking about mobile devices, "mobile" stands for "able to move or be moved freely or easily", so mobile SEO puts greater emphasis on location and local SEO. That is why the same queries entered from your smartphone and desktop may show different results, depending on your geographical location.
What do people look online, using their phones? They are checking on restaurants, shops, tickets, gas stations, dry cleanings, and so on, and most often, they need these places near to their location. That is why geolocation and local keywords are ways more important for mobile SEO compared to desktop.
Google's Mobile-First Index Changes the Game
In far 2016, Google has announced the so-called mobile-first indexing. This index started implementing into practice in 2019, and in March 2021, all websites are indexed mobile-first. I have mentioned before that the ranking of your site is determined not by the performance of the desktop version, but mobile optimization is the king now. This is what is meant by Google's mobile-first index.
The crawl bot of Google will perform the mobile-friendly test of your website for mobile devices in terms of its performance, content, and user experience. The higher results it shows, the better ranking for both mobile and desktop versions of the website you get. If your mobile performance fails, the general ranking will drop, and even a perfectly optimized desktop website will not save the situation. So, invest in SEO for mobile to do not lose and improve your positions in Google.
Page Experience: How to Improve Mobile Optimization?
SEO is about making your website findable for Internet users, crawlable for bots, and convenient for its visitors, basically, performance, great content, fast page speed, and a flawless UX. However, when optimizing for mobile devices, do not rely on data you have gathered for desktop SEO, as even the search terms may differ. You will need to perform an analysis of the behavior of mobile users when visiting your website, and for this purpose, you may need the following tools and tips.
Mobile SEO Guide: Mobile SEO Best Practices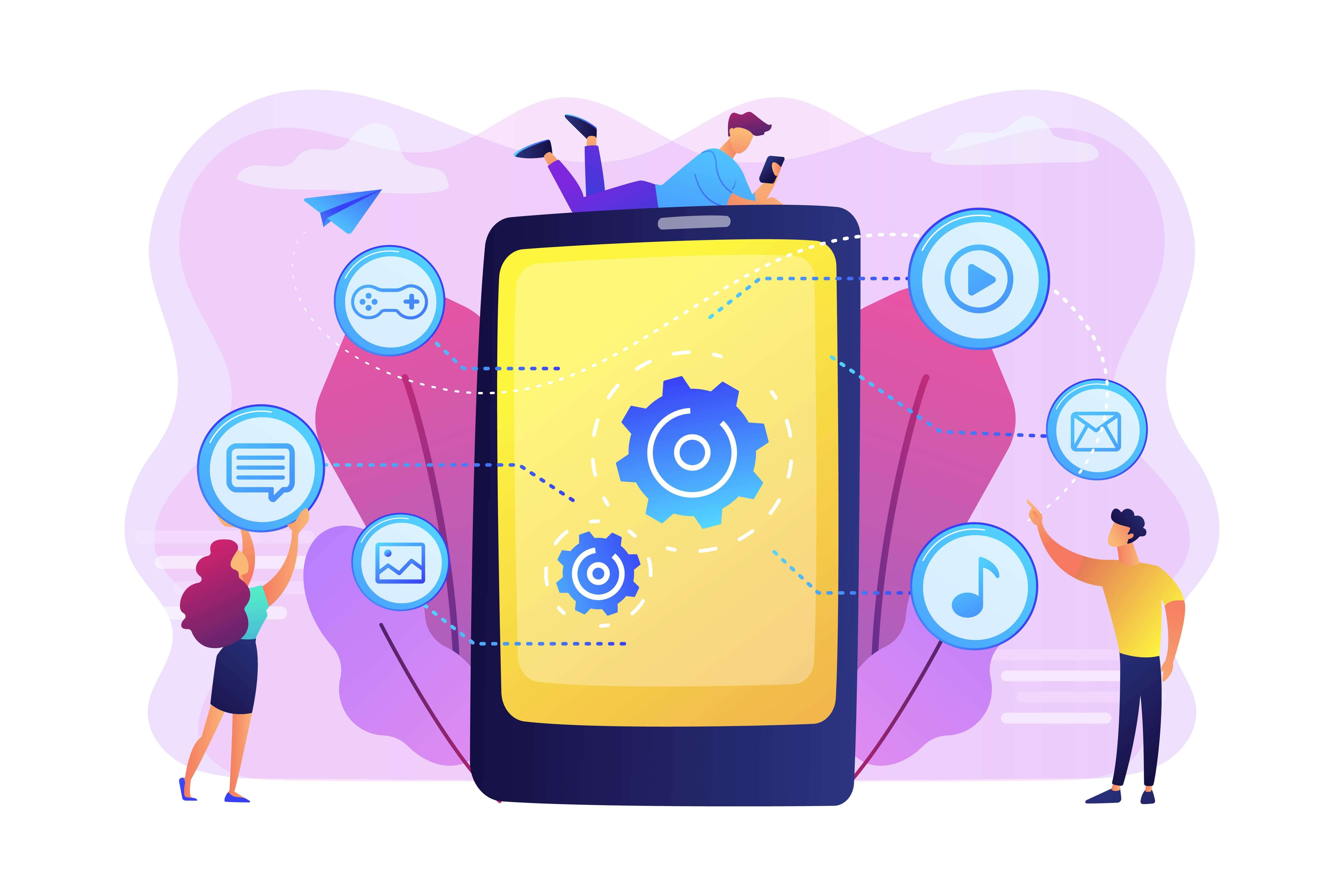 1. Mobile SEO Tools
Google Search Console – a great tool to monitor and control the overall performance of your website on search results in Google
Search Analytics is a feature tool of Google Search Console for checking the search queries internet users type in the search bar when looking up for something up online (keywords)
URL Inspection is another tool inside Google Search Console to check the Googlebot "impression" of your website, so you know what you need to improve
Mobile Usability is an excellent tool again from Google Search Console that shows how good or not your website is optimized for mobile devices
Google's Mobile-Friendly Test
PageSpeed Insights
Rich Results Test
Lighthouse
Analytics
SEMrush
Ahrefs
Ryte
ScreamingFrog
SimilarWeb.
2. Mobile Page Loading Speed Optimization
Page loading indicators are one of the most crucial factors that determine whether visitors are going to stay on your site or leave it right away. Despite the attractive modern design and interesting content, there are high chances no one will see it if the page does not load or loads slowly. This is what you can do to make sure your mobile version of the website performs to its max:
optimize all visual content: images and videos
choose quality hosting
prioritize visible content
optimize and minify CSS, HTML, and JavaScript
cache the assets
load fewer ad servers
improve server response time
3. Focus on User Experience
Website is first of all for the users, and just then for Google's crawl bots. So you should do everything possible for the best possible user experience the visitor can get when interacting with your website. To do this, you must know the search intent of your visitors and help them find and get what they are looking for as fast and convenient as possible. Here are some checkup instructions you may consider when optimizing the mobile version of the site:
usefulness of the content
modern, attractive design
appropriate typography
adequate space between the buttons and clickable elements
functional sub-menu
clickable contact info on the homepage (phone number/email)
convenient buttons for clicking by fingers
appropriate fill-in forms for mobile devices.
4. Optimize for Local Search
I have mentioned before that location, and local keywords are more important for mobile SEO than for desktop. So, when optimizing your mobile version of the website, make sure you optimize it for the local search. It includes:
writing locally oriented content
building local links
creating Google My Business profile
getting more reviews on the website and/or other web services
real pictures of your company/business on Google My Business
contact details
To Sum Up
So, mobile SEO is more important than desktop. How do you find the news? For some business owners, it may sound like additional expenses, but if you really think about it, Google becomes smarter and more user-oriented. You should do the same thing, and believe me, your efforts will pay off. People do spend more tie with their smartphones and tabs than with laptops and desktops. Some people may not even have computers as there is no need for them when you can find everything you need on your phone. It is comfortable and fast. So the shift towards mobile devices and mobile SEO is an inevitable and really useful phenomenon. And if you work on the performance and content of the mobile version of your website, and it works well on Google, the ranking of the desktop version may automatically increase. Think of mobile SEO, not as additional work or expenses, see the actual opportunities and benefits it offers to you and use them before your competitors still think that mobile versions are not that important.
Good luck, and if you have any questions or need help with SEO (desktop/mobile) or any other marketing, design, or development issues, our IntlTech team is always there to help you out!